Here Comes the Sun. Walking on Sunshine. Sunshine of your Love. Good Day Sunshine. You Are My Sunshine.
So many songs about one of my favorite things in the world, and well deserved.  Don't we all feel better on a warm, sunny day?  Even a cold, sunny day?
Yesterday my car's outside thermometer read 90 degrees at one point. You have no idea how happy that makes me. Every time I feel the heat on my skin it puts a smile on my face. It feels calming, comforting, and of course, warming.  AHHHH, it makes me say as I turn my face to the sky and open my arms out in a cross formation.
Even my dogs stay outside longer to sun bathe. And they squish themselves into a tiny square of sun that comes through the window in my room in the mornings.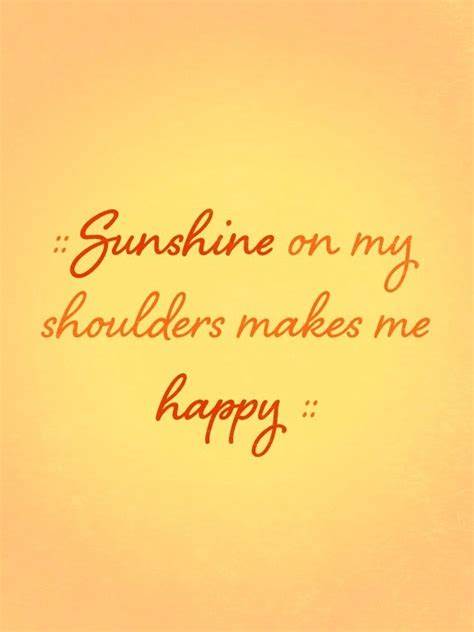 Sun, you are so wonderful, but you are also so mean to our skin? How is that possible when it feels so nice?  I guess we can say that about a lot of things like, why are chips so delicious but so bad for the heart (and thighs!)?  But I love the sun and I try to get out in it when I can, and that is hard to do here in Seattle.
May is often a month full of teasers here. Mother's Day is tomorrow and I remember most Mother's Days have been sunny and warm, and then soon after, it drops 20 degrees and cloudy.  They call this June Gloom.  This May, we have had an amazing week of 70-80 degree weather.  I changed out my clothes to Summer and put away the Winter-wear. No matter how cool June Gloom becomes, at this point, I refuse to wear winter colors and fabrics.
Hopefully, Mother Nature will be kind to us this year and keep the June Gloom to a minimum.  If not, I have a planned trip to Puerto Vallarta in the Summer!