Man cave? She shed? Mother-in-law dwelling? Whatever you want to call the extra building in the yard, I want one!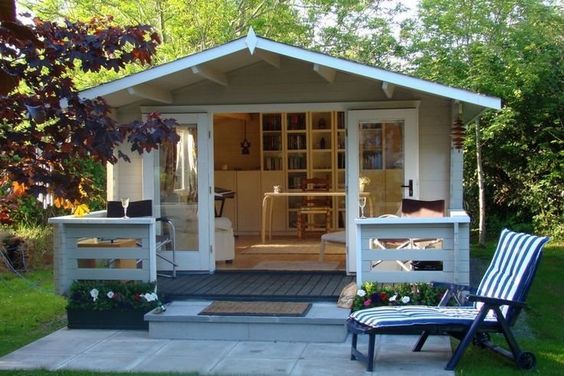 I have been telling the hot hubby that I want a space that doubles as an office with a side area for garden tools.  He has now dubbed it The Sheddy Office. 😊
I see them all over Pinterest for crafts, workout rooms, office space, guest houses, etc. and they are all so charming and cool.  I want one so freaking much!  Right now, I am doing an open house that has one in the back yard. The Sellers built it for their music-making hobby.  There is a sound board, a small, closed-in recording corner, and a guest bedroom with half bath.  It is super cool. (See pic below)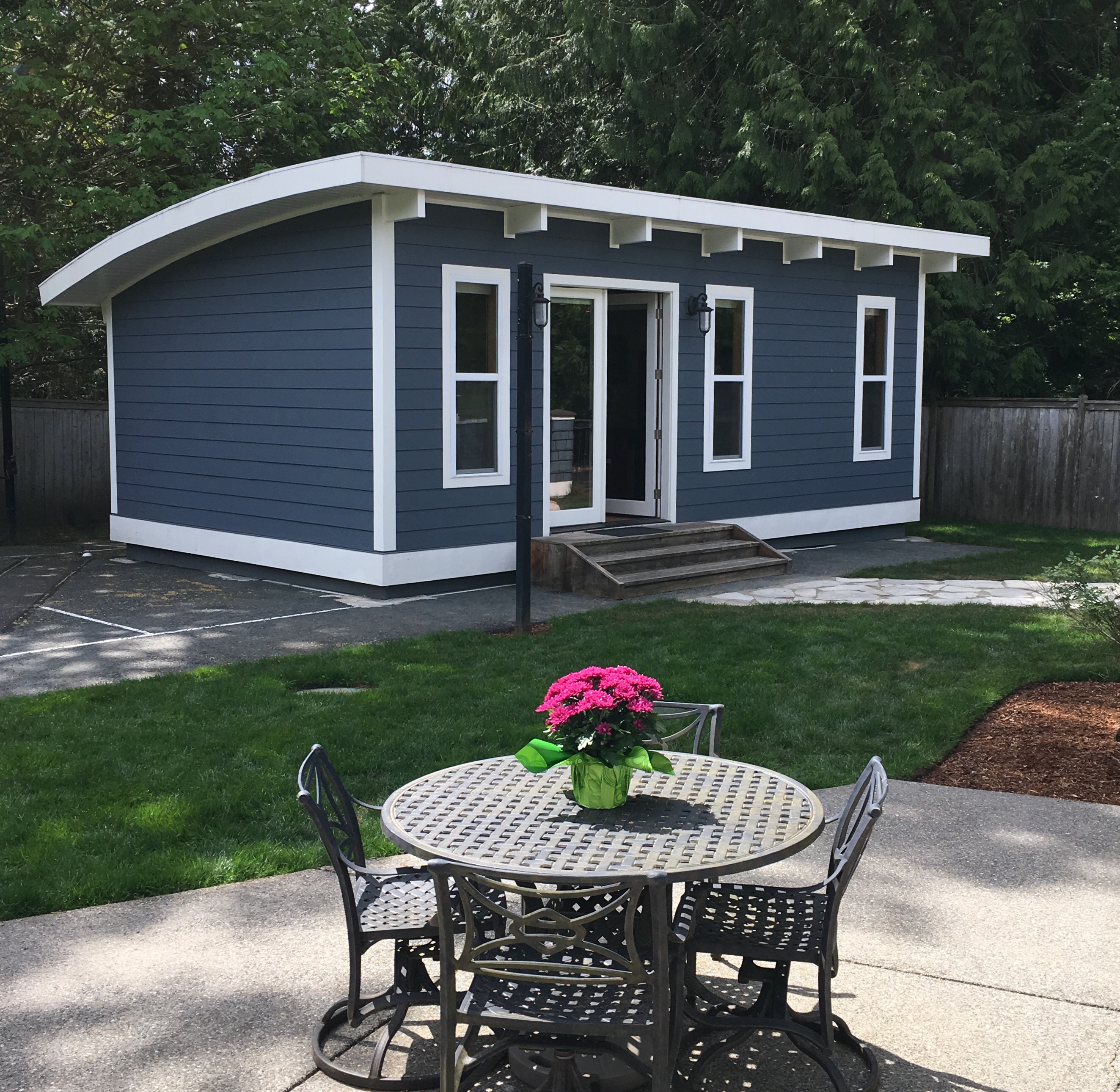 I picture mine in our yard where the lonely, probably dangerous, swing set is now.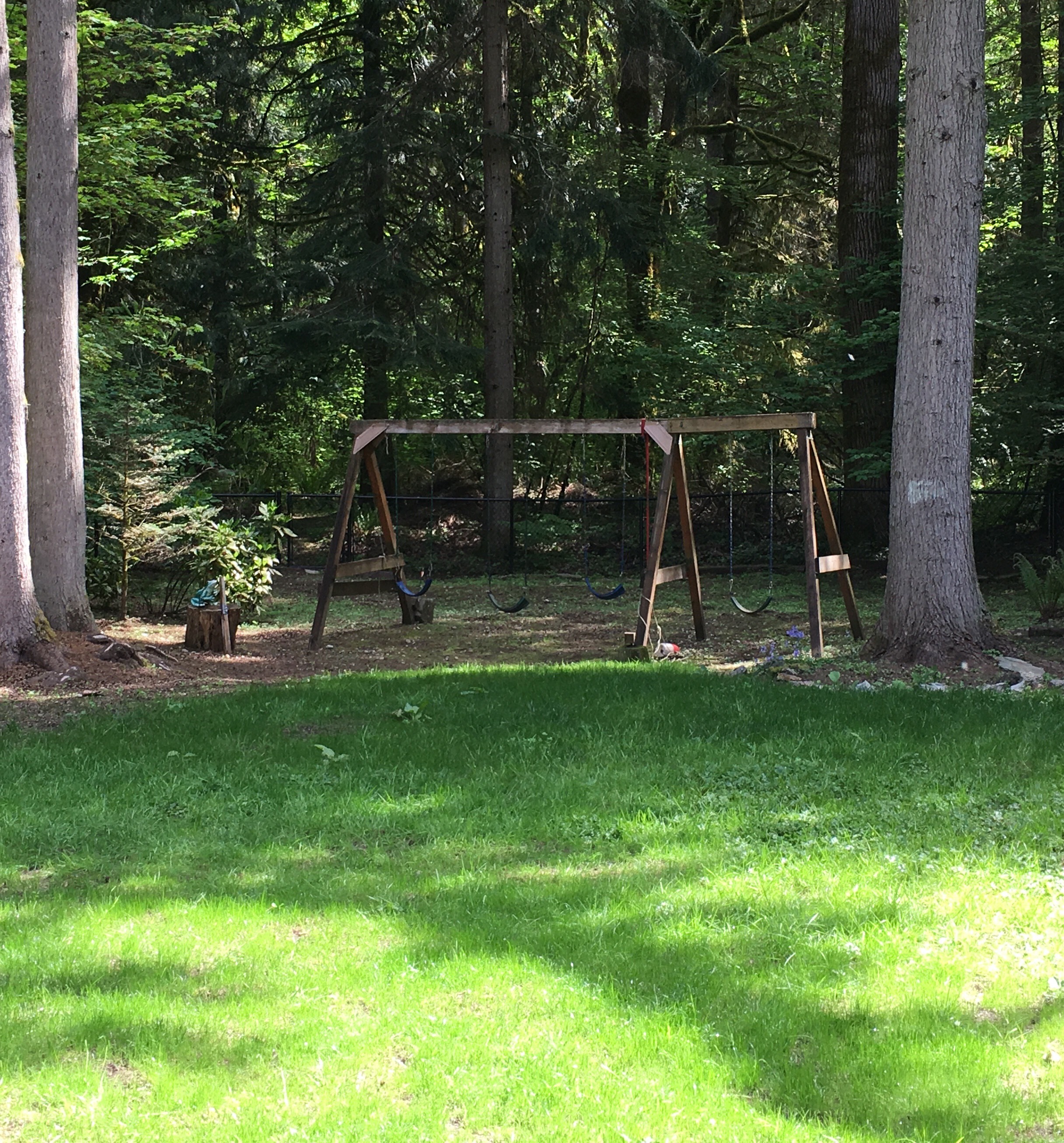 I see it painted similarly to our house with a lot of windows and a large opening to let the warm air in when it is summer.  It will be painted all white on the inside to keep it bright because, as you can see in the picture above, the forest shades that area quite a lot. I would use it as an office but would like enough space that my daughters can practice dance and have a quiet place to play the guitar.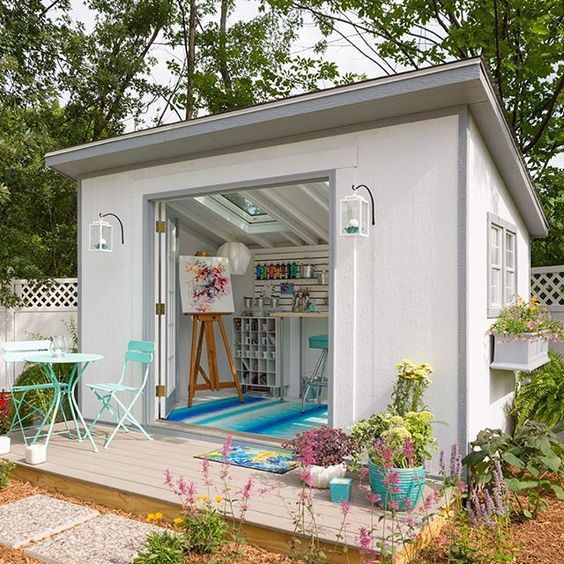 According to my contractor, in my area, one can build a 20 x 20 structure without permits, but that doesn't include electrical or plumbing.  When adding those, you need permits. You don't want that sort of work done with short cuts or it could be a huge hazard for you and your family.  20 x 20 is a good-sized building for the use I intend it for.
Why am I waiting? Obviously, I have plenty of room.  Cost.  It's not cheap to build something nice. Now I could do it cheaply, but we have SO MANY other house projects that this one will have to wait.  But maybe not for too long… because I want it so badly!!! 😊