We have a holiday tradition in our house since the girls were very little: after traveling to visit family in another state one Christmas, my daughters asked if we could stay home for all future Christmases. They were exhausted and wanted to just relax for the holidays.  I felt the same way so I enthusiastically said yes and since then, we have been home to enjoy Christmas morning just the four of us.
Now my girls are in their teens and they threw me for a loop this year when they asked if we could spend it at our lake house in Ocean Shores, WA (3 hours or so from our home). We all got excited about this new adventure especially since we have never needed to decorate at that house and now we get to go find all new trimmings for the tree!  We consider this our "beach house" even though it sits 2 miles from the actual beach but is on the shores of Duck Lake.
Should we go traditional with the greens and reds?  Add a beach theme with blues and whites? Be eclectic? I have been checking out Pinterest and I really do like the beachy look with white starfish and blue decorations.
Maybe I can mix a lighter look with a traditional look:
Or possibly the girls and hot hubby will want an old-school look: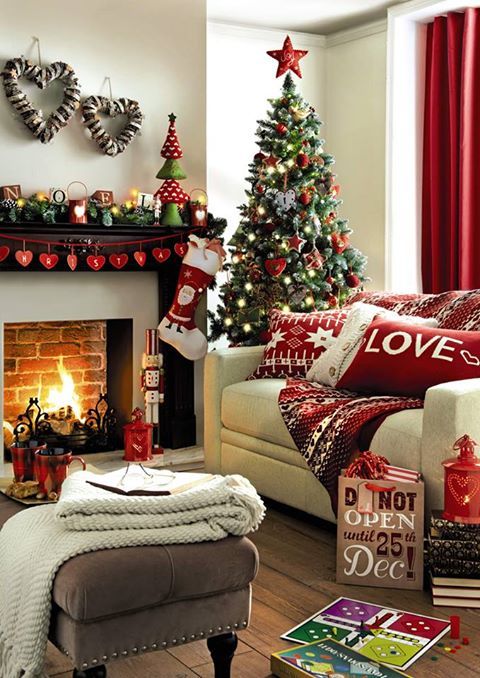 We will be decorating this week so I better figure it out fast!  I am just excited to do this with my family and start a plan B Christmas tradition!