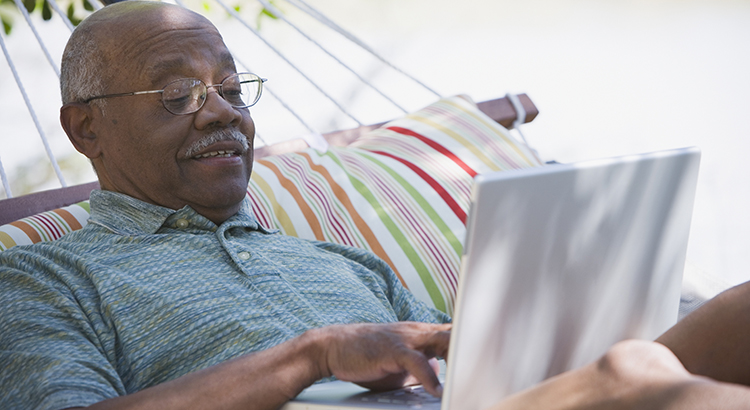 With stay-at-home orders starting to gradually lift throughout parts of the country, data indicates homebuyers are jumping back into the market. After many families put their plans on hold due to the COVID-19 pandemic, what we once called the busy spring real estate season is shifting into the summer. In 2020, summer is the new spring for real estate.
Joel Kan, Economist at The Mortgage Bankers Association (MBA) notes:
"Applications for home purchases continue to recover from April's sizable drop and have now increased for five consecutive weeks…Government purchase applications, which include FHA, VA, and USDA loans, are now 5 percent higher than a year ago, which is an encouraging turnaround after the weakness seen over the past two months."
Additionally, according to Google Trends, which scores search terms online, searches for real estate increased from 68 points the week of March 15th to 92 points last week. As we can see, more potential homebuyers are looking for homes virtually.
What's the Opportunity for Buyers?
Another reason buyers are coming back to the market, even with forced unemployment and stay-at-home orders, is historically low mortgage rates. Sam Khater, Chief Economist at Freddie Mac indicates:
"For the fourth consecutive week, the 30-year fixed-rate mortgage has been below 3.30 percent, giving potential buyers a good reason to continue shopping even amid the pandemic…As states reopen, we're seeing purchase demand improve remarkably fast, now essentially flat relative to a year ago."
With mortgage rates at such low levels and states gradually beginning to reopen, there's more incentive than ever to buy a home this summer.
What's the Opportunity for Sellers?
Finding a home to buy, however, is still a challenge, as this spring sellers removed many listings from the market. Though more people are now putting their houses up for sale this month as compared to last month, current inventory is still well below last year's level.
According to last week's Weekly Economic and Housing Market Update from realtor.com:
"Weekly Housing Inventory showed continued tightening. New Listings declined 28% compared with a year ago, as sellers grappled with uncertainty and hesitated bringing homes to market. Total Listings dropped 20% YoY, a faster rate than in prior weeks, leaving very few homes available for sale. As Time on Market was 15 days slower YoY, asking prices moved up 1.5% YoY."

If you're thinking of selling your house this summer, now may be your best opportunity. With so few homes on the market for buyers to purchase, this season may be the time for your house to stand out from the crowd. Trusted real estate professionals can help you list safely and effectively, keeping your family's needs top of mind. Buyers are looking, and your house may be at the top of their list.
Bottom Line
If you're thinking of selling, many buyers may be eager to find a home just like yours. Let's connect today to make sure you can get your house in on the action this summer.
Posted on May 27, 2020 at 2:56 pm
Annie Hyatt
|
Category:

Buyers in Seattle, Buying a house, Buying Houses, Seattle, Seattle Area Homes, Seattle Eastside, Selling Houses, Selling in Seattle
|
Tagged

anniehyattrealestate, home buyers, home sellers, redmondwarealestate, seattle homes
~~It's a tough go for Buyers right now in Seattle. The inventory is very low, and when they like a house so do 12 other Buyers. This market requires Buyers to pay for pre-inspections so they can waive it for the offer. One of my Buyers paid for 4 inspections before they finally got mutual acceptance on a home. I have heard of people doing many more than that even. People are waiving all kinds of contingencies that protect them like financing, appraisal, and title, and it's insane when this is probably their largest investment.
Now a couple of my clients have informed me that they are tired and need to regain their strength before they attempt to tackle the market in the late Summer or early Fall. I don't blame them, but I wonder if it will be any better at that time since everyone seems to want to take a break right now and start again when the market cools after Summer.
I also worry about interest rates that have been creeping into the low 4%'s within the last few weeks. That can make a difference for some as to whether they can afford a monthly payment.
AAAARGGHHH! It's all so frustrating. So let's look on the bright side of life in Seattle.
Literally, as I write this, it is so darn bright outside at 86 degrees in June. LOVE IT! Everyone is out enjoying the day in their slightly wrinkled summer clothes they just pulled out from the box under the bed.
I have lived here close to 20 years, but I grew up in Sacramento where my father wouldn't even go bike riding until it hit 100 degrees. Luckily we had a pool to come home to or the American River a block away. I still love the heat and the sun. So why don't I go back to my hometown? Well, let's get back to the bright side of life here in Seattle: we actually have water. Not as much as we have had in the past but way more than California! See? Glass half full! (of a Mojito, preferably)
No place is more beautiful on a sunny day than Seattle. We can enjoy the large bodies of water all over the place or hike in the gorgeous mountains that have miles of trails to enjoy. I have an outdoor porch upstairs on my house and it is like sitting in a treehouse. In the Spring the flowers are in full bloom exploding with color. This morning, while many of the flowers have moved on, the yard is full of green, green, green. And the colors in the Fall? My favorite time around here because orange is my favorite color of all. Winter is a bit gray and naked in Seattle, but that just reminds us to bundle up on the porch with hot coffee.
So, I understand why people want to buy a house here. It is a great place to live, work, raise kids, be active, and relax all year round.
Hang in there, Buyers, the right house will come along soon and you will be glad you decided to be a homeowner in Seattle.
P.S. Seattle Sellers, call me, I have 10 Buyers for your house!

Open houses are a staple in the real estate business. It allows people to preview a home without a real estate broker to let them inside. For real estate professionals, it creates an opportunity to sell their listing, meet neighbors for future listings, or meet Buyers who don't have an agent yet.
Some people love to go to open houses as a weekend activity even when they aren't actively shopping for a home. Isn't it fascinating to see how other people, especially neighbors, decorate their homes? Whenever I do an open house, I have my husband and kids bring me a coffee. That's just a ruse to get him to see the house so we can get ideas for our own home: "See, honey, we can just blow out the wall between the kitchen and the dining room, add four feet off the back of the house, change the entire layout of the kitchen, and it would look just like this amazing house. Easy, right?"
I'm the type of person who doesn't like to get bombarded by sales people at the retail store, but I also expect to be noticed so being greeted when I come in is appreciated. That is what I do when I host an open house. I welcome the people into the home and then allow them to browse at their leisure. I always offer to answer any questions they may have as they are going through the house, and asking questions is a good idea.
The broker knows a lot of details that aren't listed on the flyer like when the roof was done, if the water heater or furnace has been replaced recently. Also, asking questions about the neighborhood is smart. Maybe the broker happens to know the next door neighbor or knows the best route for a run. Are there a lot of children on the street? Do they have neighborhood activities?
When going through the house, go ahead and open all of the doors. See inside that tiny door under the stairs or look at how much space is in the pantry. You may find some cool features you didn't know about unless you had been curious. My kids are experts at finding the "secret doors" of a house and whenever there is one, that's the house they want. Sorry kids, we're staying put.
Do you like facts and figures? Some brokers will have statistics about the neighborhood real estate market at the open house: how fast homes are selling, what price range sells the best, what month was the best in sales, etc.
A good broker will make the open house worth your while with a plethora of information. And some even have treats! So, relax, be curious, ask questions… and eat.