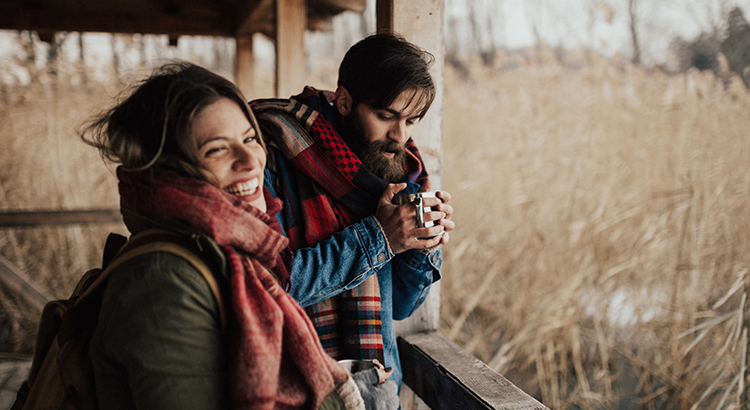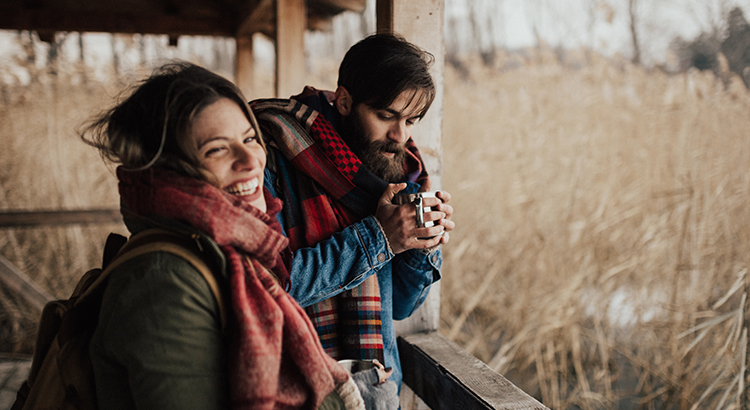 The housing market recovery coming into the new year has been nothing short of remarkable. Many experts agree the turnaround from the nation's economic pause is playing out extremely well for real estate, and the current market conditions are truly making this winter an ideal time to make a move. Here's a dive into some of the biggest wins for homebuyers this season.
1. Mortgage Rates Are Historically Low
In 2020, mortgage rates hit all-time lows 16 times. Continued low rates have set buyers up for significant long-term gains. In fact, realtor.com notes:
"Given this means homes could cost potentially tens of thousands less over the lifetime of the loan."
Essentially, it's less expensive to borrow money for a home loan today than it has been in years past. Although mortgage rates are expected to remain relatively low in 2021, even the slightest increase can make a big difference in your payments over the lifetime of a home loan. So, this is a huge opportunity to capitalize on right now before mortgage rates start to rise.
2. Equity Is Growing
According to John Burns Consulting, 58.7% of homes in the U.S. have at least 60% equity, and 42.1% of all homes in this country are mortgage-free, meaning they're owned free and clear.
In addition, CoreLogic notes the average equity homeowners gained since last year is $17,000. That's a tremendous amount of forced savings for homeowners, and an opportunity to use this increasing equity to make a move into a home that fits your changing needs this season.
3. Home Prices Are Appreciating
According to leading experts, home prices are forecasted to continue appreciating. Today, many experts are projecting more moderate home price growth than last year, but still moving in an upward direction through 2021.
Knowing home values are increasing while mortgage rates are so low should help you feel confident that buying a home before prices rise even higher is a strong long-term investment.
4. There Are Not Enough Homes for Sale
With today's low inventory of homes on the market, which is contributing to this home price appreciation, sellers are in the driver's seat. The competition is high among buyers, so homes are selling quickly.
Making a move while so many buyers are looking for homes to purchase may mean your house rises to the top of the buyer pool. Selling your house before more listings come to the market in the traditionally busy spring market might be your best chance to shine.
Bottom Line
If you're considering making a move, this may be your moment, especially with today's low mortgage rates and limited inventory. Let's connect to get you set up for homebuying success in the new year.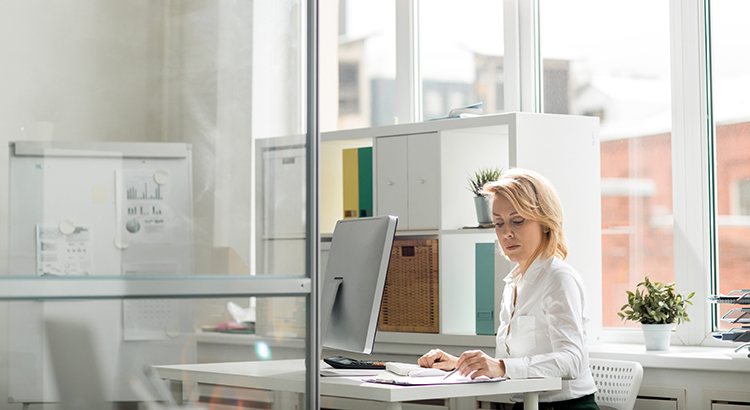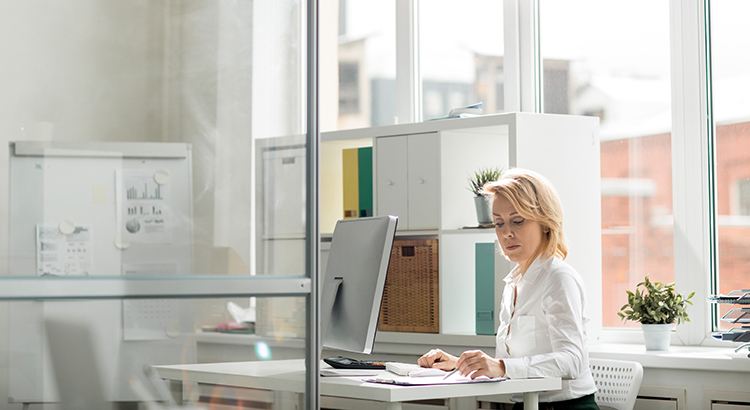 The housing market was a shining star in 2020, fueling the economic turnaround throughout the country. As we look forward to 2021, can we expect real estate to continue showing such promise? Here's what four experts have to say about the year ahead.
"In 2021, I think rates will be similar or modestly higher, maybe 3%…So, mortgage rates will continue to be historically favorable."
"We expect sales to grow 7 percent and prices to rise another 5.7 percent on top of 2020's already high levels."
"With home builder confidence near record highs, we expect continued gains for single-family construction, albeit at a lower growth rate than in 2019. Some slowing of new home sales growth will occur due to the fact that a growing share of sales has come from homes that have not started construction. Nonetheless, buyer traffic will remain strong given favorable demographics, a shifting geography of housing demand to lower-density markets and historically low interest rates."
"Mortgage rates are expected to remain low for the foreseeable future and millennials will continue forming households, keeping demand robust, even if income growth moderates. Despite the best intentions of home builders to provide more housing supply, the big short in housing supply will continue into 2021 and likely keep house price appreciation flying high."
Bottom Line
Whether you're ready to buy or sell a home in 2021, if you're planning to take advantage of the market this winter, let's connect to talk about the opportunities available in our local market.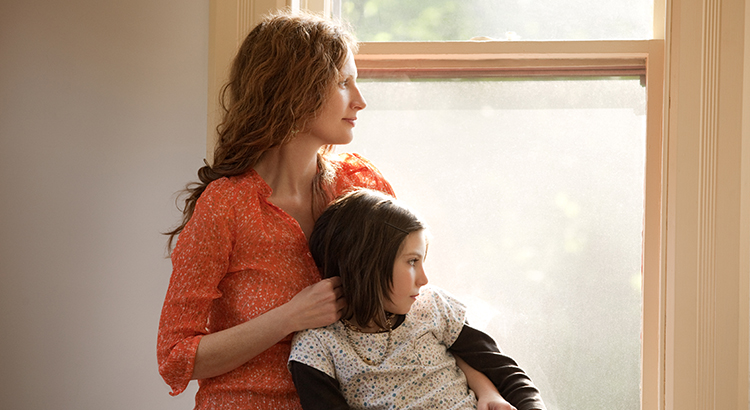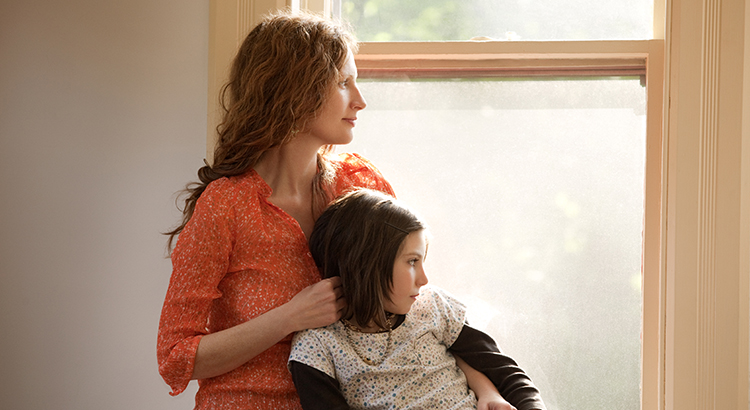 How long have you lived in your current home? If it's been a while, you may be thinking about moving. According to the latest Profile of Home Buyers and Sellers by the National Association of Realtors (NAR), in 2019, homeowners were living in their homes for an average of 10 years. That's a long time to be in one place, considering the average length of time homeowners used to stay put hovered closer to 6 years.
With today's changing homebuyer needs, especially given how the current health crisis has altered our daily lifestyles, many homeowners are reconsidering where they're at and thinking about moving to a home with more space for their families. Here's why it might be a great time to make that happen.
The real estate market has changed in many ways over the past 10 years, and current homeowners are earning much more equity today than they used to have. According to CoreLogic, in the first quarter of 2020 alone, the average homeowner gained approximately $9,600 in equity. If you're considering selling your house right now, you may have accumulated more equity to put toward a move than you realize.
Dialing back 10 years, many homeowners also locked in a fairly low mortgage rate. In 2010, the average rate was only 4.09%. This motivated homeowners to stay in their houses longer than usual to keep their rate low, rather than moving. Just last Thursday, however, average mortgage rates hit a new historic low at 2.86%. Sam Khater, Chief Economist at Freddie Mac explains:
"Mortgage rates have hit another record low due to a late summer slowdown in the economic recovery…These low rates have ignited robust purchase demand activity, which is up twenty-five percent from a year ago and has been growing at double digit rates for four consecutive months."
Ten years ago, we couldn't have imagined a mortgage rate under 3%. Looking at the math today, making a move into a new home and locking in a significantly lower rate than you have now could save you greatly on a monthly basis, and over the life of your loan (See chart below):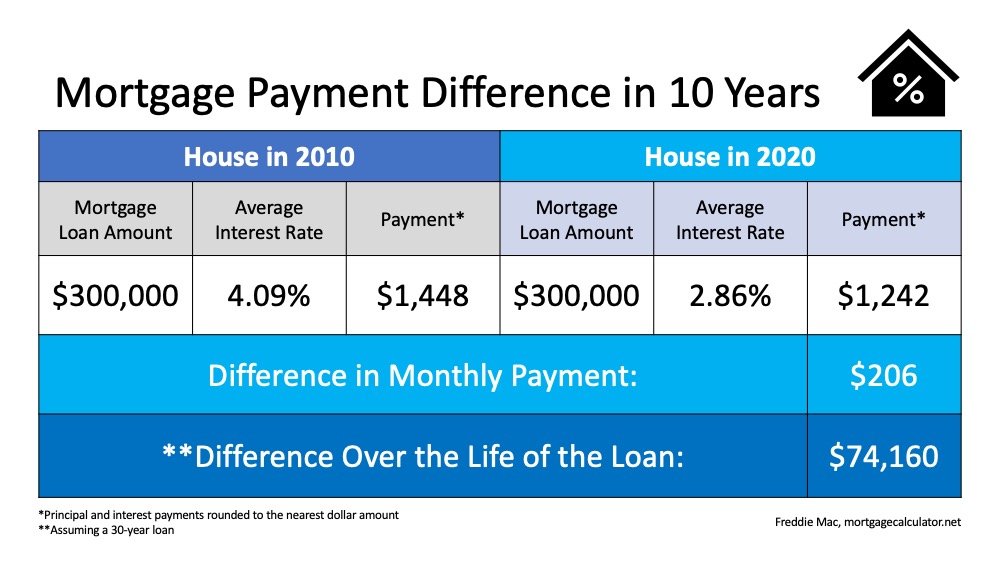 As the example shows, you can save a substantial amount every month if you qualify for today's low mortgage rate, and the savings can really add up over the life of a 30-year fixed-rate loan.
Bottom Line
As a homeowner, you have a huge opportunity to move up right now. Whether you want to save more each month or get more home for your money based on your family's changing needs, it's a great time to connect to discuss the market in our area. Buyers are actively looking for more homes to buy, and you can win big by making a move if the time is right for you.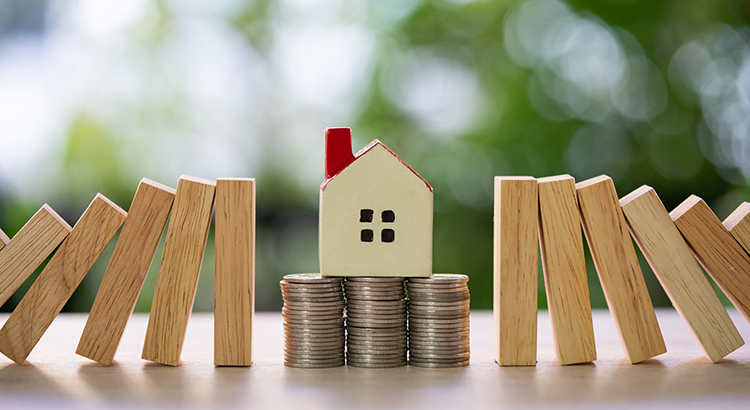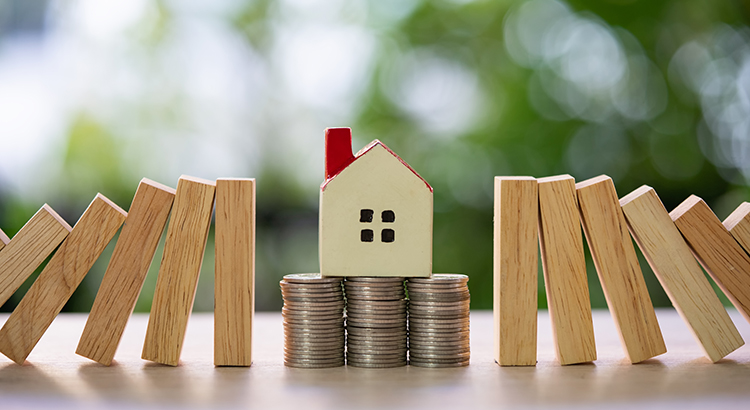 When most of us begin searching for a home, we naturally start by looking at the price. It's important, however, to closely consider what else impacts the purchase. It's not just the price of the house that matters, but the overall cost in the long run. Today, that's largely impacted by low mortgage rates. Low rates are actually making homes more affordable now than at any time since 2016, and here's why.
Today's low rates are off-setting rising home prices because it's less expensive to borrow money. In essence, purchasing a home while mortgage rates are this low may save you significantly over the life of your home loan.
Taking a look at the graph below with data sourced from the National Association of Realtors (NAR), the higher the bars rise, the more affordable homes are. The orange bars represent the period of time when homes were most affordable, but that's also reflective of when the housing bubble burst. At that time, distressed properties, like foreclosures and short sales, dominated the market. That's a drastically different environment than what we have in the housing market now.
The green bar represents today's market. It shows that homes truly are more affordable than they have been in years, and much more so than they were in the normal market that led up to the housing crash. Low mortgage rates are a big differentiator driving this affordability.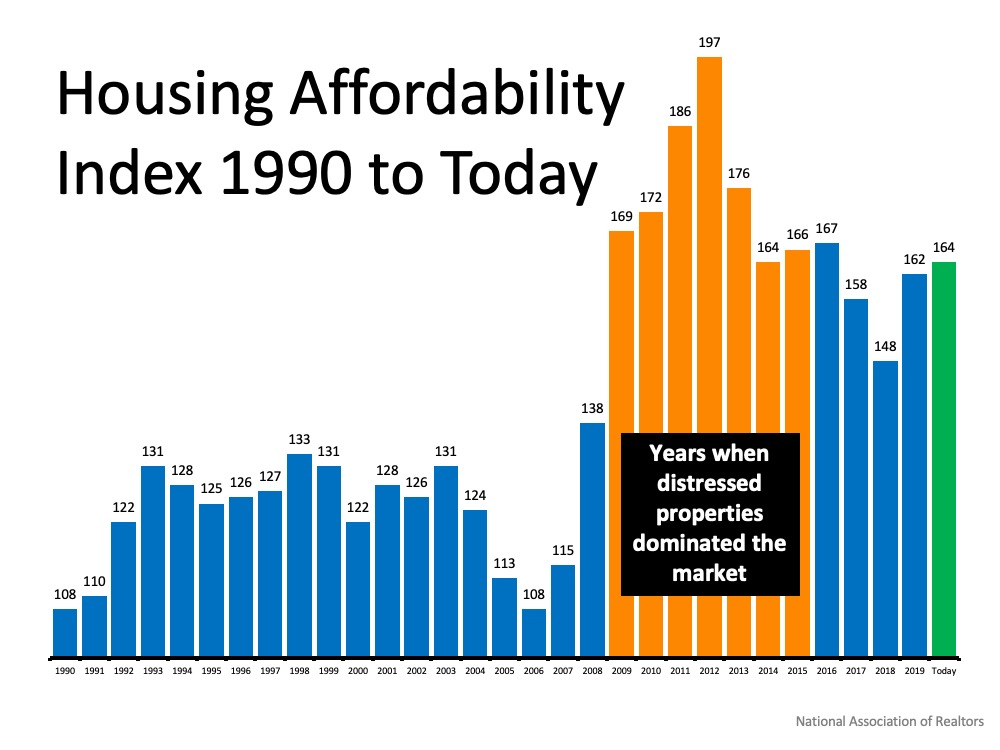 What are the experts saying about affordability?
Experts agree that this unique moment in time is making homes incredibly affordable for buyers.
Lawrence Yun, Chief Economist, NAR:
"Although housing prices have consistently moved higher, when the favorable mortgage rates are factored in, an overall home purchase was more affordable in 2020's second quarter compared to one year ago."
Bill Banfield, EVP of Capital Markets, Quicken Loans:
"No matter what you're looking for, this is a great time to buy since the current low interest rates can stretch your spending power."
"Those shopping for a home can afford 10 percent more home than they could have one year ago while keeping their monthly payment unchanged. This translates into nearly $32,000 more buying power." 
"Homeowners are the clear winners. Low mortgage rates mean the cost of owning is at historically low levels and who gains all the benefits of strong house price appreciation? Homeowners."
Bottom Line
When purchasing a home, it's important to think about the overall cost, not just the price of the house. Homes on your wish list may be more affordable today than you think. Let's connect to discuss how affordability plays a role in our local market, and your long-term homeownership goals.