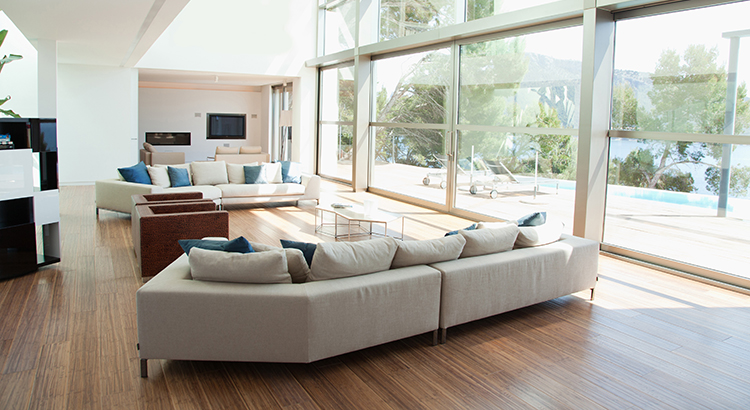 A year ago, additional space and extra amenities had a very different feel for homebuyers. Today, the health crisis has brought to light how valuable more square footage and carefully designed floorplans can be. Home offices, multi-purpose rooms, gyms, and theaters are becoming more popular, and some families are finding the space they need for these upgrades in the luxury market.
The Institute for Luxury Home Marketing (ILHM) explains:
"With quarantine concerns still top of mind for many luxury buyers, we see large, sprawling estates making their comeback.

For instance, the last six months have seen a resurgence in the buying of mega mansions and estate-size homes – specifically properties that offer space (both inside and outside), separate home offices, gyms, and private amenities such as swimming pools, yoga studios, and recreation rooms."
This was not the case at this time last year, as the most recent Luxury Market Report from ILHM emphasizes:
"Exactly one year ago, we reported that demand for large properties, mega mansions, private estates, and luxury ranches had reduced significantly over the previous few years; especially from the younger generation of luxury property buyers."
For today's buyers looking for larger homes, steady increases in equity might be what makes a move possible. Leveraging home equity makes it easier to afford the down payment on a luxury home, and current low interest rates are making mortgage payments more affordable than they have been in years. The report from ILHM also notes:
"Luxury real estate prices may continue to strengthen further into the third quarter, as the affluent continue to see large investment returns from the currently strong stock market.

Coupled with the low interest rates, the policies granting (and insisting) on working from home implemented by many employers, and the concerns of the pandemic, all translate to the affluent increasingly trading in their city lifestyle for a home that has it all."
Clearly, today's strong gains in home equity paired with record-low interest rates make fall a great time to move up into the luxury market to meet those changing needs.
Bottom Line
If you're ready to gain some breathing room in a larger home, let's connect so you have the guidance you need to find more space in the luxury home market.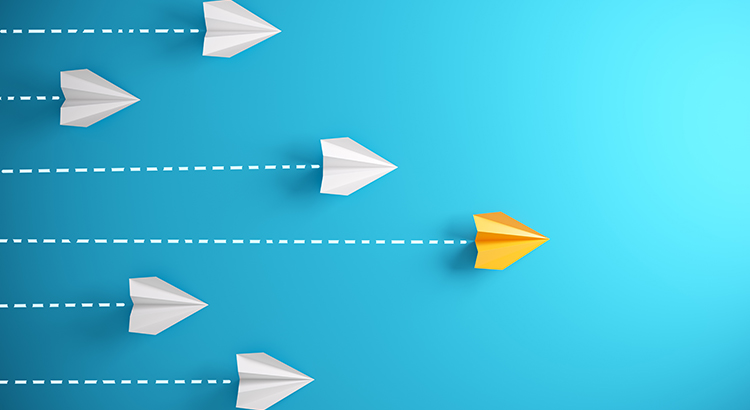 You may have heard that pre-approval is a great first step in the homebuying process. But why is it so important? When looking for a home, the temptation to fall in love with a house that's outside your budget is very real. So, before you start shopping around, it's helpful to know your price range, what you're comfortable within a monthly mortgage payment, and ultimately how much money you can borrow for your loan. Pre-approval from a lender is the only way to do this.
According to a recent survey from realtor.com, many buyers are making the mistake of skipping the pre-approval step in the homebuying process:
"Of over 2,000 active home shoppers who plan to purchase a home in the next 12 months, only 52% obtained a pre-approval letter before beginning their home search, which means nearly half of home buyers are missing this crucial piece of paperwork."
This paperwork (the pre-approval letter) shows sellers you're a qualified buyer, something that can really help you stand out from the crowd in the current ultra-competitive market.
How competitive is today's market? Extremely – especially among buyers.
With limited inventory, there are many more buyers than sellers right now, and that's fueling the competition. According to the National Association of Realtors (NAR), homes are receiving an average of 2.9 offers for sellers to negotiate, so bidding wars are heating up.
Pre-approval shows homeowners you're a serious buyer. It helps you stand out from the crowd if you get into a multiple-offer scenario, and these days, it's likely. When a seller knows you're qualified to buy the home, you're in a better position to potentially win the bidding war and land the home of your dreams.
Danielle Hale, Chief Economist for realtor.com notes:
"For 'a buyer in a competitive market, it's typically essential to have pre-approval done in order to submit an offer, so getting it done before you even look at homes is a smart move that will enable a buyer to move fast to put an offer in on the right home.'"
In addition, today's housing market is also changing from moment to moment. Interest rates are low, prices are going up, and lending institutions are regularly updating their standards. You're going to need guidance to navigate these waters, so it's important to have a team of professionals (a loan officer and a real estate agent) making sure you take the right steps along the way and can show your qualifications as a buyer at the time you find a home to purchase.
Bottom Line
In a competitive market with low inventory, a pre-approval letter is a game-changing piece of the homebuying process. If you're ready to buy this year, let's connect before you start searching for a home.
"If they don't like my style, then they don't have to buy the house!" my 85-year old mother says to me when we talk about what she needs to do to get her house market ready.  Truthfully, this a fake scenario since I would never let my parents sell my childhood home; they know I would buy it from them first.  But every time I go visit, my mom asks me what I would do if she did sell it, and every time she belligerently quotes the above.
My mom has style and a great sense of interior design, but it isn't what would sell a house quickly.  When I was an infant, pictures show a checkerboard linoleum floor, dark paneling,  and an orange leather couch, so VERY 1969. The 1965 Mad Men-like kitchen cabinets are solid wood and have served well for the 53 years she has inhabited the home. I don't even notice the pastel pink cabinets in my childhood bathroom with flower wallpaper, but my husband did the first time he went in wide-eyed. The formal dining room and living rooms, which we were never allowed in except for special occasions, used to be covered in chintz, but now it and much of the main areas display a Southwest style, which I actually like.
And wallpaper.  Wallpaper everywhere, even on ceilings. My mom has jokingly said that if she and my dad were ever going to divorce, it would be over wallpaper installations.
Today I went into a beautiful home in a gorgeous Eastside Seattle suburb (click to see here), but it was hard to see past the wallpaper (and the hundred rooster representations) throughout the house.  Laura Ashley would have been proud of these interior decorating decisions.  A lot of knick knacks, wall paper, and fabric designs in every room. I can see the love and careful choices the owner made years ago to make her house a showcase, but now the style is a bit much for today's buyer.
So I have some suggestions for both Sellers and Buyers.
Buyers: See past the wallpaper and thingamajigs. Wallpaper, curtains, and brass fixtures can be removed easily. You will make the house your own and it will be so cool for you and your collection of bobble heads can be displayed prominently until you move on to a new life adventure years down the road.
Sellers: Declutter, declutter, declutter. I know you raised your three, beautiful children there and have amazing memories when your daughter wore the biggest bow in her hair for pictures in front of the Christmas tree. It is time to let your home bring joy to other people who see the home through a different lens and can't see themselves in the home with all of your many possessions filling the space.
These out-of-style homes are well-loved, and that's the kind of energy you should want in a new home. It is ready to be updated and welcomed into a new era by your family now.  Except my parents' house…no one is buying that house but me!