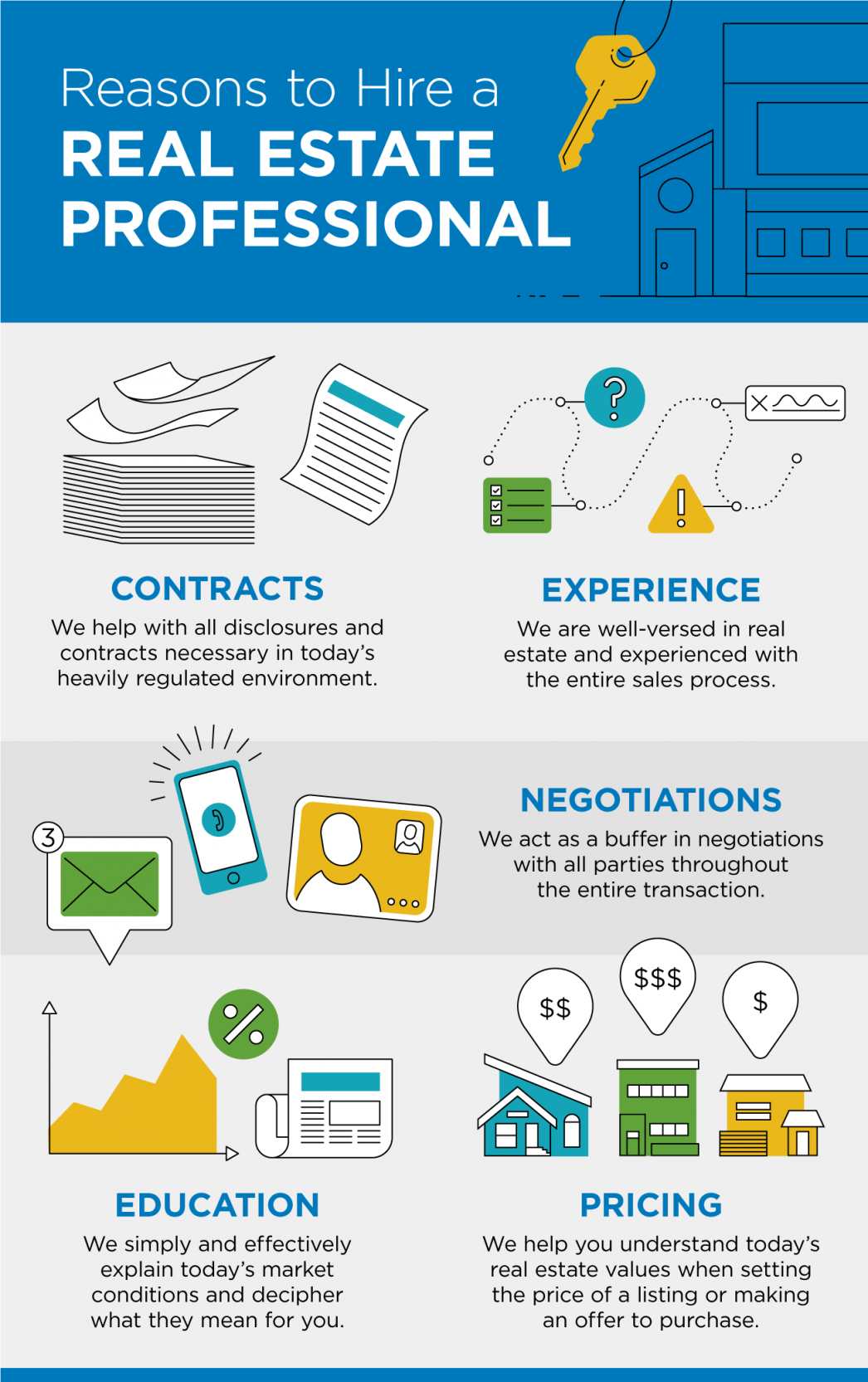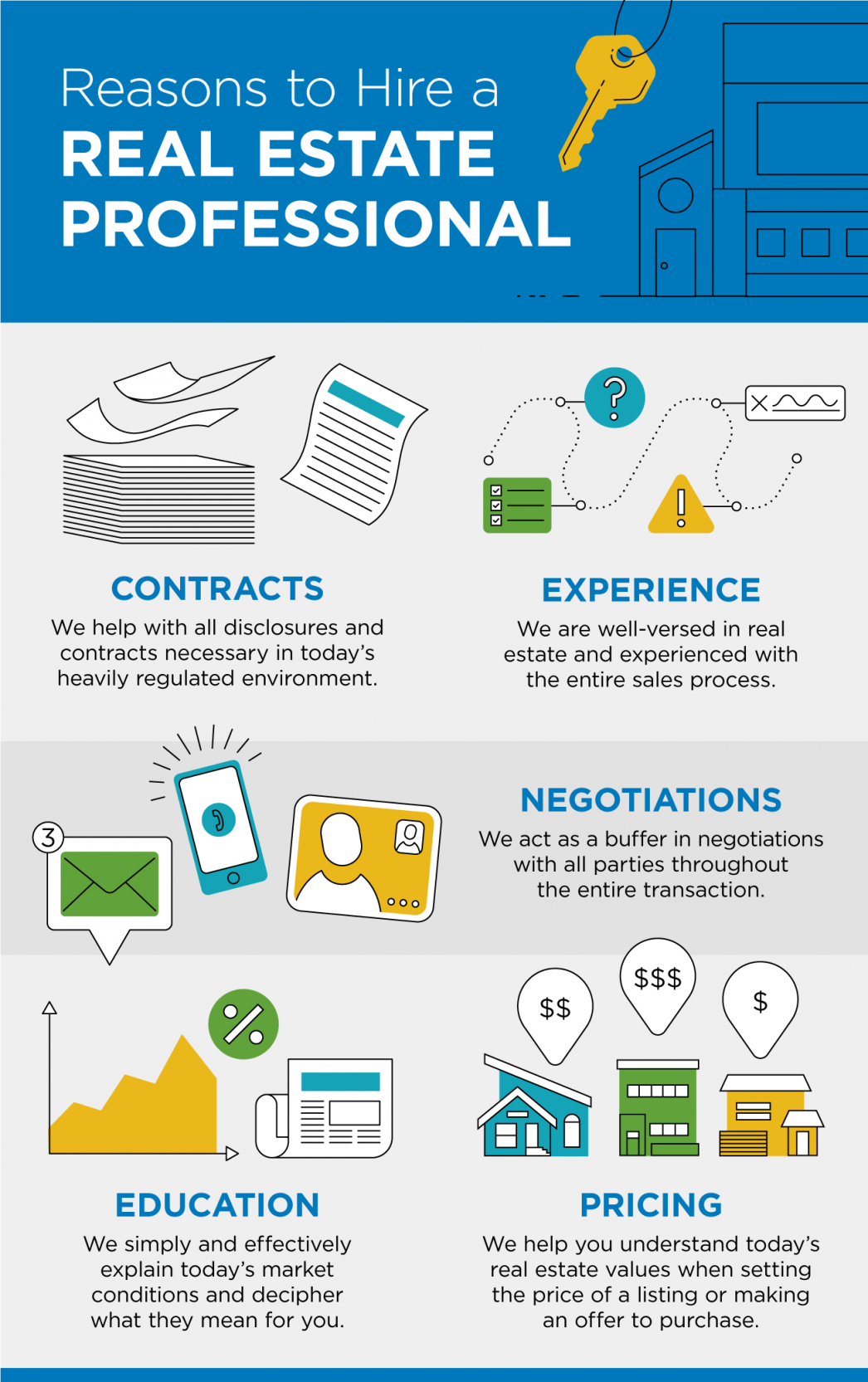 Some Highlights
Choosing the right real estate professional to work with is one of the most important decisions you can make in your homebuying or selling process.
The right agent can explain current market conditions and break down exactly what they mean for you.
If you're considering buying or selling a home this year, let's connect so you can work with someone who has the experience to answer all of your questions about pricing, contracts, negotiations, and more.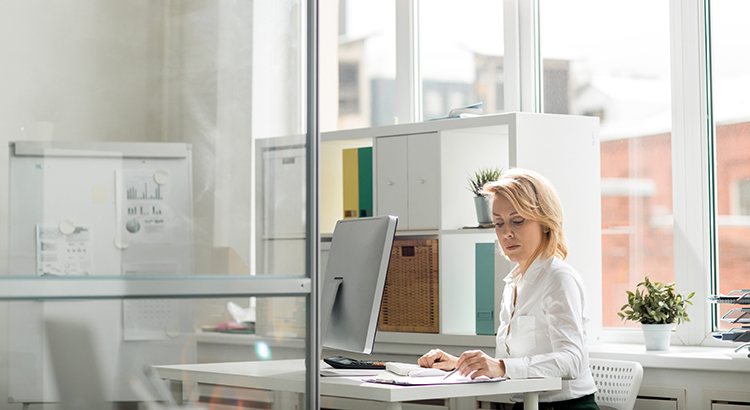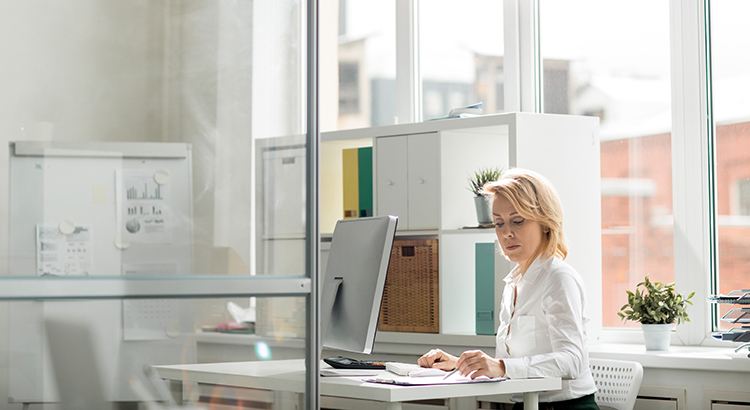 The housing market was a shining star in 2020, fueling the economic turnaround throughout the country. As we look forward to 2021, can we expect real estate to continue showing such promise? Here's what four experts have to say about the year ahead.
"In 2021, I think rates will be similar or modestly higher, maybe 3%…So, mortgage rates will continue to be historically favorable."
"We expect sales to grow 7 percent and prices to rise another 5.7 percent on top of 2020's already high levels."
"With home builder confidence near record highs, we expect continued gains for single-family construction, albeit at a lower growth rate than in 2019. Some slowing of new home sales growth will occur due to the fact that a growing share of sales has come from homes that have not started construction. Nonetheless, buyer traffic will remain strong given favorable demographics, a shifting geography of housing demand to lower-density markets and historically low interest rates."
"Mortgage rates are expected to remain low for the foreseeable future and millennials will continue forming households, keeping demand robust, even if income growth moderates. Despite the best intentions of home builders to provide more housing supply, the big short in housing supply will continue into 2021 and likely keep house price appreciation flying high."
Bottom Line
Whether you're ready to buy or sell a home in 2021, if you're planning to take advantage of the market this winter, let's connect to talk about the opportunities available in our local market.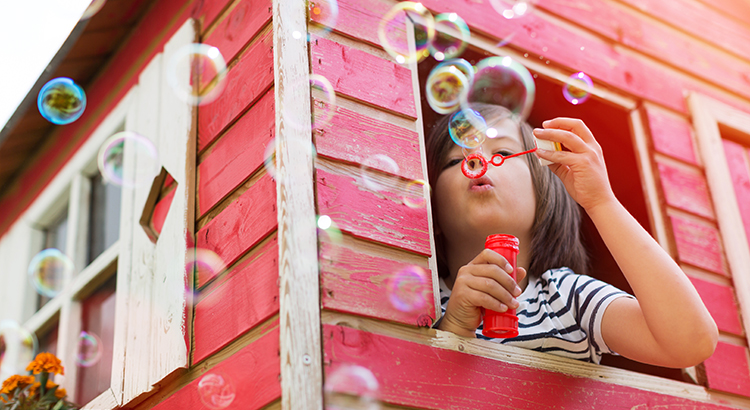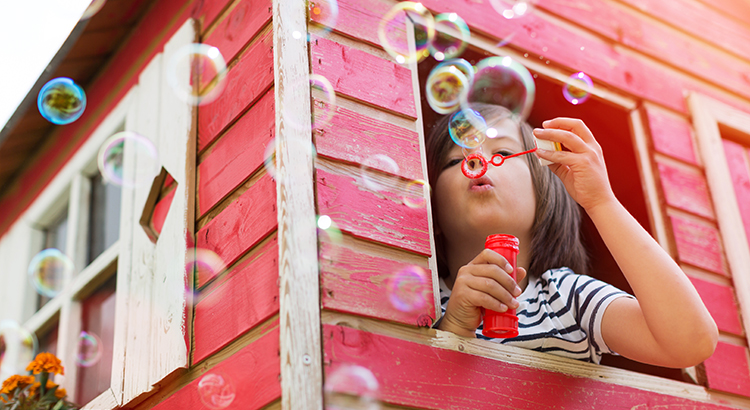 Talk of a housing bubble is beginning to crop up as home prices have appreciated at a rapid pace this year. This is understandable since the appreciation of residential real estate is well above historic annual averages. According to the Federal Housing Finance Agency (FHFA), annual appreciation since 1991 has averaged 3.8%. Here are the latest 2020 appreciation numbers from three reliable sources:
It's easy to jump to the conclusion that house appreciation is out of control in today's market. However, we need to put these numbers into context first.
Inflation and the Comeback from the Housing Crash
Following the housing crash, home values depreciated dramatically from 2007-2011. Values are still recovering from that unusually long period of falling prices. We must also realize that normal inflation has had an impact.
Bill McBride, the founder of the well-respected Calculated Risk blog, recently summed it up this way:
"It has been over fourteen years since the bubble peak. In the Case-Shiller release today, the seasonally adjusted National Index, was reported as being 22.2% above the previous bubble peak. However, in real terms (adjusted for inflation), the National index is still about 2% below the bubble peak…As an example, if a house price was $200,000 in January 2000, the price would be close to $291,000 today adjusted for inflation."
The COVID Impact on Home Prices
The pandemic caused many households to reconsider whether their current home still fulfills their lifestyle. Many homeowners now want larger yards that are both separate and private.
Their needs on the inside of the home have changed too. People now want home offices, gyms, and living rooms well-suited for video conferencing. Barbara Ballinger, a freelance writer and the author of several books on real estate, recently wrote:
"While homeowners continue to want their outdoor spaces that offer a safe retreat, that appeal has shifted into other parts of the home, coupling comfort with function. In other words, homeowners want amenities for work and leisure, and they plan to enjoy them long after the pandemic."
At the same time, concerns about the pandemic have caused many homeowners to put their plans to sell on hold. Realtor.com just released their November Monthly Housing Market Trends Report. It explains:
"Nationally, the inventory of homes for sale decreased 39.2% over the past year in November…This amounted to 490,000 fewer homes for sale compared to November of last year."
More people buying and fewer people selling has caused home prices to escalate. However, with a vaccine on the horizon, more homeowners will be putting their houses on the market. This will better balance supply with demand and slow down the rapid appreciation.
That's why major organizations in the housing industry are calling for much more moderate home appreciation next year. Here are the most recent forecasts for 2021:
This Is Nothing Like 2006
Finally, let's put to rest some of the concerns that today's scenario is anything like what led up to the last housing crash. Lawrence Yun, Chief Economist at the National Association of Realtors (NAR), explains why this is nothing like 2006:
"Such a frenzy of activity, reminiscent of 2006, raises questions about a bubble and the potential for a painful crash. The answer: There's no comparison. Back in 2006, dubious adjustable-rate mortgages taxed many buyers' budgets. Some loans didn't even require income documentation. Today, buyers are taking out 30-year fixed-rate mortgages. Fourteen years ago, there were 3.8 million homes listed for sale, and home builders were putting up about 2 million new units. Now, inventory is only about 1.5 million homes, and home builders are underproducing relative to historical averages."
Bottom Line
Most aspects of life have been anything but normal in 2020. That includes buying and selling real estate. High demand coupled with restricted supply has caused home prices to appreciate above historic levels. With the end of the health crisis in sight, we will see price appreciation return to more normal levels next year.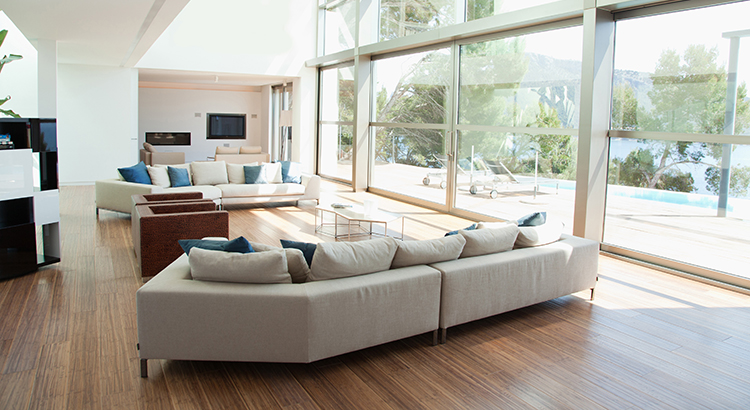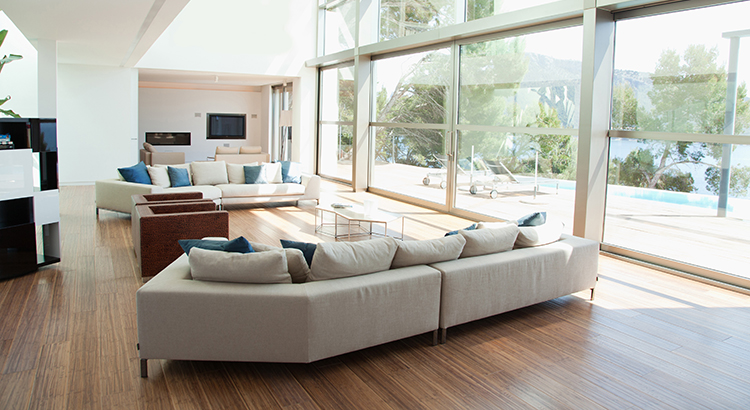 A year ago, additional space and extra amenities had a very different feel for homebuyers. Today, the health crisis has brought to light how valuable more square footage and carefully designed floorplans can be. Home offices, multi-purpose rooms, gyms, and theaters are becoming more popular, and some families are finding the space they need for these upgrades in the luxury market.
The Institute for Luxury Home Marketing (ILHM) explains:
"With quarantine concerns still top of mind for many luxury buyers, we see large, sprawling estates making their comeback.

For instance, the last six months have seen a resurgence in the buying of mega mansions and estate-size homes – specifically properties that offer space (both inside and outside), separate home offices, gyms, and private amenities such as swimming pools, yoga studios, and recreation rooms."
This was not the case at this time last year, as the most recent Luxury Market Report from ILHM emphasizes:
"Exactly one year ago, we reported that demand for large properties, mega mansions, private estates, and luxury ranches had reduced significantly over the previous few years; especially from the younger generation of luxury property buyers."
For today's buyers looking for larger homes, steady increases in equity might be what makes a move possible. Leveraging home equity makes it easier to afford the down payment on a luxury home, and current low interest rates are making mortgage payments more affordable than they have been in years. The report from ILHM also notes:
"Luxury real estate prices may continue to strengthen further into the third quarter, as the affluent continue to see large investment returns from the currently strong stock market.

Coupled with the low interest rates, the policies granting (and insisting) on working from home implemented by many employers, and the concerns of the pandemic, all translate to the affluent increasingly trading in their city lifestyle for a home that has it all."
Clearly, today's strong gains in home equity paired with record-low interest rates make fall a great time to move up into the luxury market to meet those changing needs.
Bottom Line
If you're ready to gain some breathing room in a larger home, let's connect so you have the guidance you need to find more space in the luxury home market.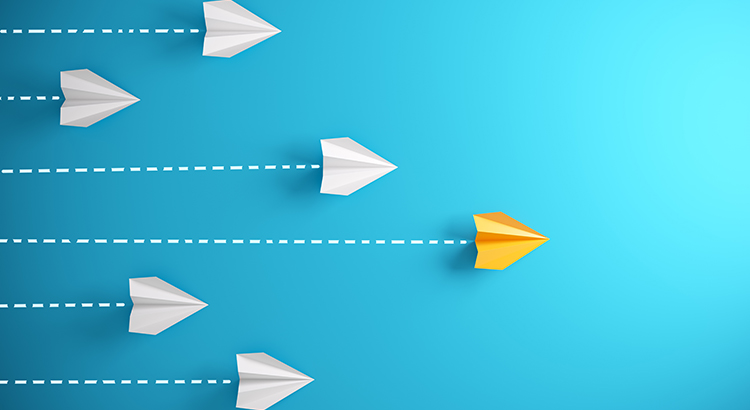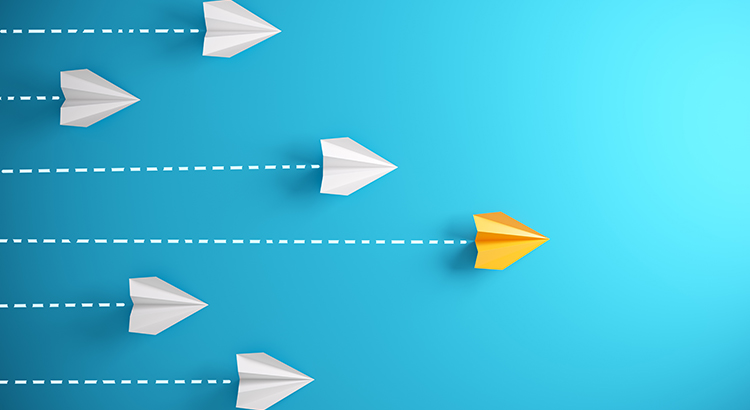 You may have heard that pre-approval is a great first step in the homebuying process. But why is it so important? When looking for a home, the temptation to fall in love with a house that's outside your budget is very real. So, before you start shopping around, it's helpful to know your price range, what you're comfortable within a monthly mortgage payment, and ultimately how much money you can borrow for your loan. Pre-approval from a lender is the only way to do this.
According to a recent survey from realtor.com, many buyers are making the mistake of skipping the pre-approval step in the homebuying process:
"Of over 2,000 active home shoppers who plan to purchase a home in the next 12 months, only 52% obtained a pre-approval letter before beginning their home search, which means nearly half of home buyers are missing this crucial piece of paperwork."
This paperwork (the pre-approval letter) shows sellers you're a qualified buyer, something that can really help you stand out from the crowd in the current ultra-competitive market.
How competitive is today's market? Extremely – especially among buyers.
With limited inventory, there are many more buyers than sellers right now, and that's fueling the competition. According to the National Association of Realtors (NAR), homes are receiving an average of 2.9 offers for sellers to negotiate, so bidding wars are heating up.
Pre-approval shows homeowners you're a serious buyer. It helps you stand out from the crowd if you get into a multiple-offer scenario, and these days, it's likely. When a seller knows you're qualified to buy the home, you're in a better position to potentially win the bidding war and land the home of your dreams.
Danielle Hale, Chief Economist for realtor.com notes:
"For 'a buyer in a competitive market, it's typically essential to have pre-approval done in order to submit an offer, so getting it done before you even look at homes is a smart move that will enable a buyer to move fast to put an offer in on the right home.'"
In addition, today's housing market is also changing from moment to moment. Interest rates are low, prices are going up, and lending institutions are regularly updating their standards. You're going to need guidance to navigate these waters, so it's important to have a team of professionals (a loan officer and a real estate agent) making sure you take the right steps along the way and can show your qualifications as a buyer at the time you find a home to purchase.
Bottom Line
In a competitive market with low inventory, a pre-approval letter is a game-changing piece of the homebuying process. If you're ready to buy this year, let's connect before you start searching for a home.