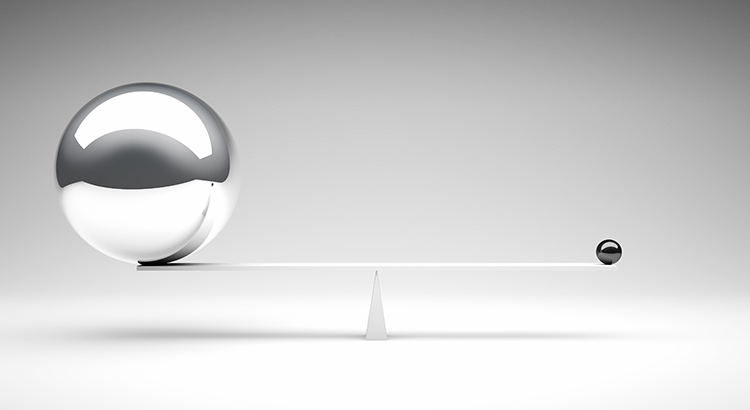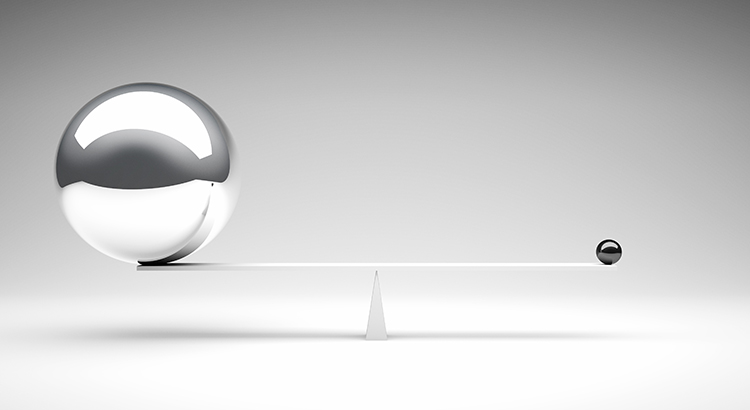 One of the best ways to build your family's financial future is through homeownership. Recent data from the Federal Reserve indicates the net worth of a homeowner is actually over 40 times greater than that of a renter. Maybe it's time to start thinking about buying a home, especially when they're so affordable in today's market.
Every three years the Survey of Consumer Finances shows the breakdown of how owning a home helps build financial security. In the graph below, we see that the average net worth of homeowners continues to grow, while the net worth of renters tends to hold fairly steady and be significantly lower than that of homeowners. The gap between owning and renting just keeps getting wider over time, making homeownership more and more desirable for those who are ready.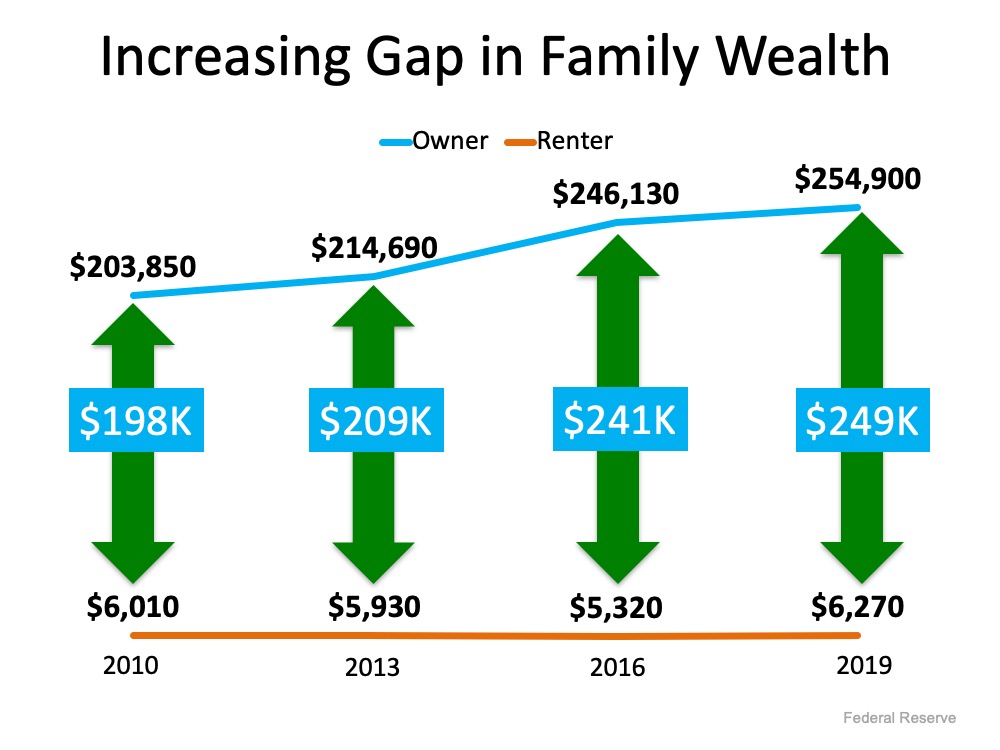 Owning a home is a great way to build family wealth.
For many families, homeownership serves as a form of 'forced savings.' Every time you pay your mortgage, you're contributing to your net worth by increasing the equity you have in your home (See chart below):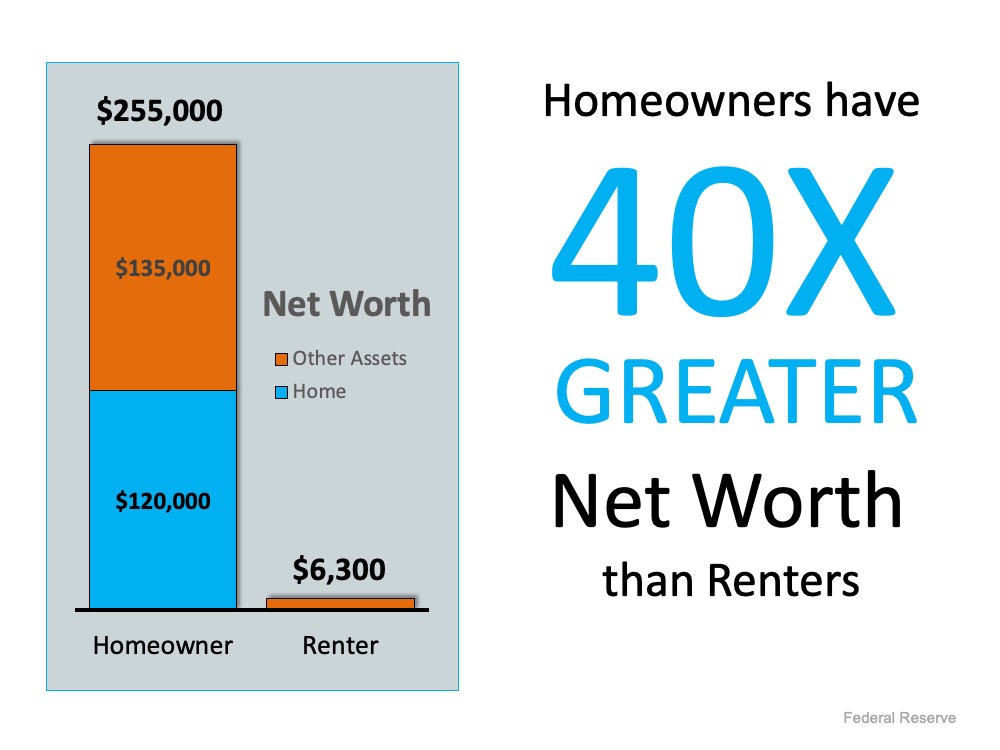 The impact of home equity is part of why Gallup reports that Americans picked real estate as the best long-term investment for the seventh year in a row. According to this year's survey, 35% of Americans chose real estate over stocks, savings accounts, gold, and bonds.
Today, there are great opportunities available for those planning to buy a home. The housing market has made a full recovery, and all-time low interest rates are giving homebuyers a big boost in purchasing power. If you're ready, buying a home this fall can set you up to increase your net worth and create a safety net for your family's future.
Bottom Line
To learn how you can use your monthly housing cost to build your family's net worth, let's connect so you have a trusted professional to guide you through the homebuying process.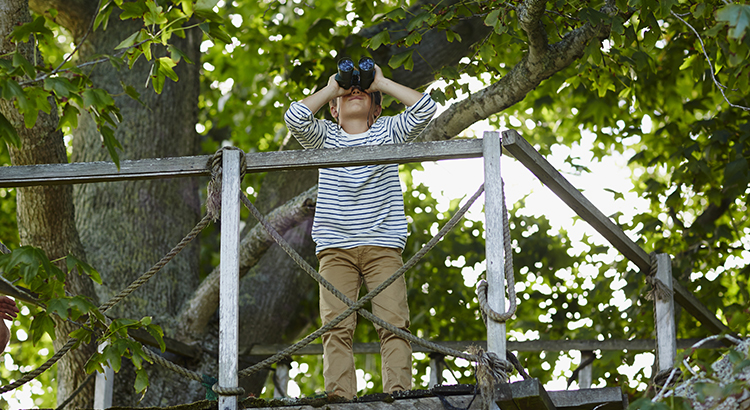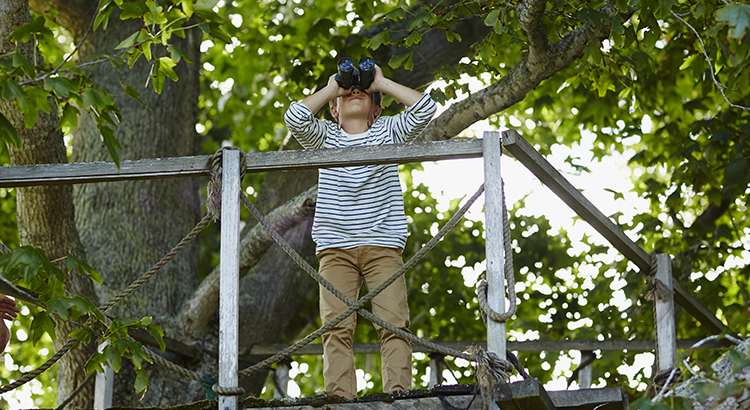 One of the biggest questions on everyone's minds these days is: What's going to happen to the housing market in the second half of the year? Based on recent data on the economy, unemployment, real estate, and more, many economists are revising their forecasts for the remainder of 2020 – and the outlook is extremely encouraging. Here's a look at what some experts have to say about key areas that will power the industry and the economy forward this year.
Mortgage Purchase Originations: Joel Kan, Associate Vice President of Economic and Industry Forecasting, Mortgage Bankers Association
"The recovery in housing is happening faster than expected. We anticipated a drop off in Q3. But, we don't think that's the case anymore. We revised our Q3 numbers higher. Before, we predicted a 2 percent decline in purchase originations in 2020, now we think there will be 2 percent growth this year."
Home Sales: Lawrence Yun, Chief Economist, National Association of Realtors
"Sales completed in May reflect contract signings in March and April – during the strictest times of the pandemic lock down and hence the cyclical low point…Home sales will surely rise in the upcoming months with the economy reopening, and could even surpass one-year-ago figures in the second half of the year."
Inventory: George Ratiu, Senior Economist, realtor.com
"We can project that the next few months will see a slow-yet-steady improvement in new inventory…we projected a stepped improvement for the May through August months, followed by a return to historical trend for the September through December time frame."
Mortgage Rates: Freddie Mac
"Going forward, we forecast the 30-year fixed-rate mortgage to remain low, falling to a yearly average of 3.4% in 2020 and 3.2% in 2021."
New Construction: Doug Duncan, Chief Economist, Fannie Mae
"The weaker-than-expected single-family starts number may be a matter of timing, as single-family permits jumped by a stronger 11.9 percent. In addition, the number of authorized single-family units not yet started rose 5.4 percent to the second-highest level since 2008. This suggests that a significant acceleration in new construction will likely occur."
Bottom Line
The experts are optimistic about the second half of the year. If you paused your 2020 real estate plans this spring, let's connect today to determine how you can re-engage in the process.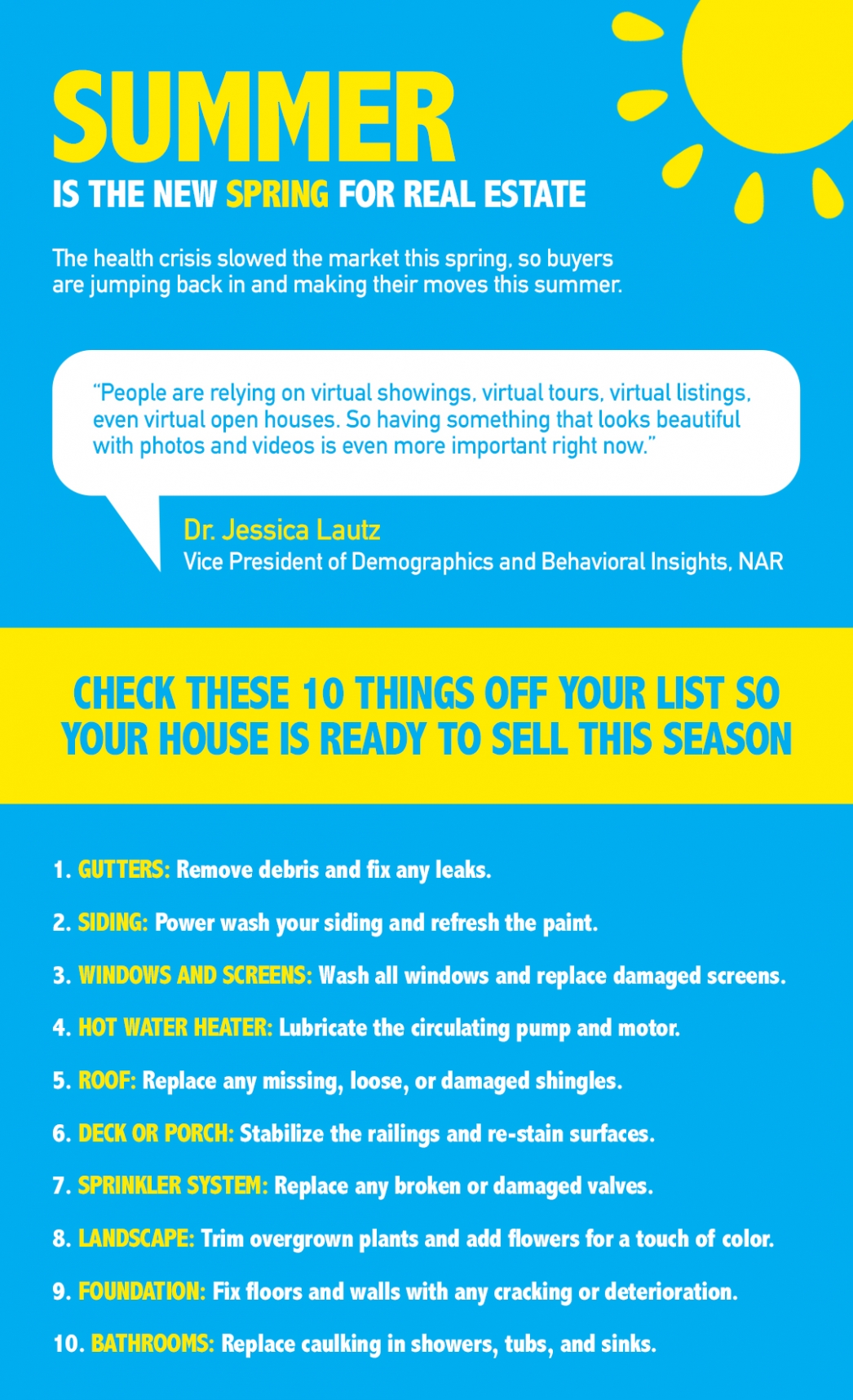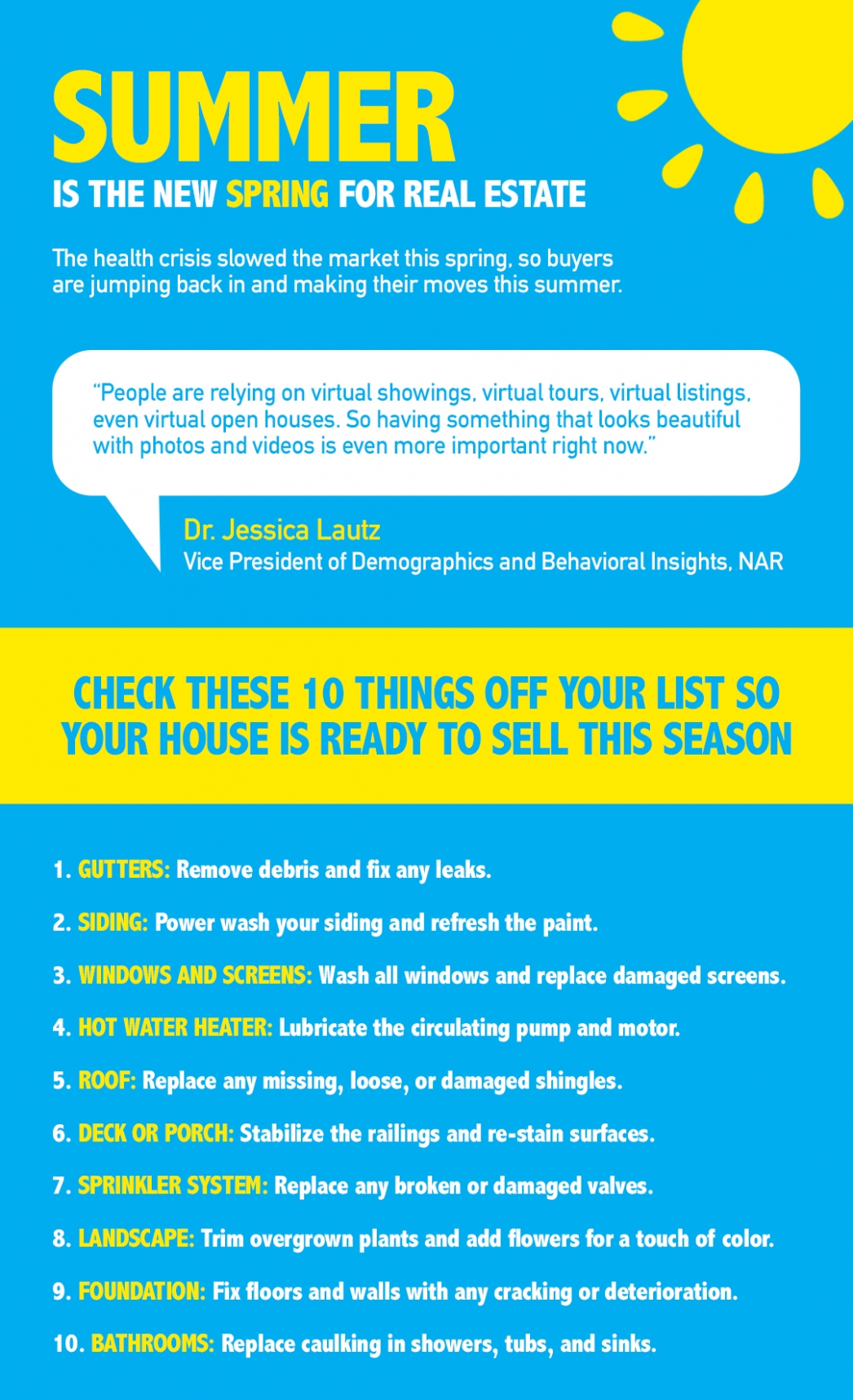 Some Highlights
The health crisis slowed the market this spring, so buyers are jumping back into the market to make their moves this summer.
Check these 10 items off your to-do list so your house is ready to sell while buying is hot!
Let's connect today to prepare your house for the sizzling summer market.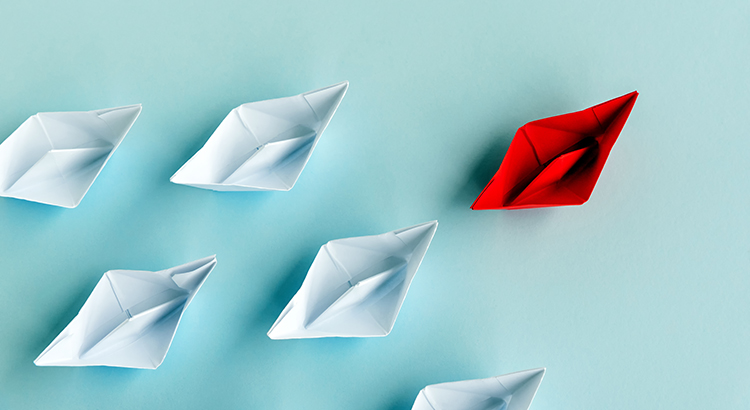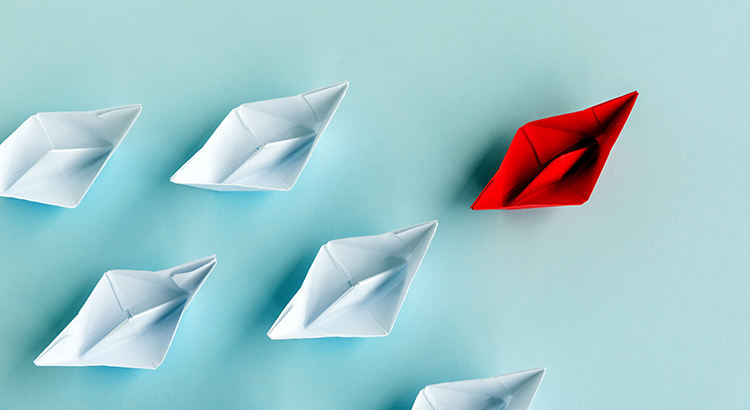 With more U.S. states reopening for business this summer, and as people start to return to work, we can expect the economy to begin improving. Most expert forecasts indicate this economic recovery will start to happen in the second half of this year. As we get back to work and the financial landscape of the country begins to turn around, many experts also agree that real estate has the potential to lead the way in the recovery process.
According to Ivy Zelman of Zelman & Associates:
 "Housing will fare better than expected during this severe downturn."
In addition, CNBC notes:
"Mortgage demand from home buyers shows unexpectedly strong and quick recovery…The quick recovery has surprised most forecasters."
Robert Dietz, Chief Economist and Senior Vice President for Economics and Housing Policy of the National Association of Home Builders (NAHB) says:
"Overall, the data lend evidence to the NAHB forecast that housing will be a leading sector in an eventual economic recovery."
One of the big reasons why housing has the potential to be such a driving force is the significant impact it has on the local economy. This impact is particularly strong when a newly constructed home is built and sold. According to a recent study by the National Association of Realtors (NAR), the average new home sale has a total economic impact of $88,416. As outlined in the graphic below, this is a combination of income generated from real estate industries, expenditures, and new home construction.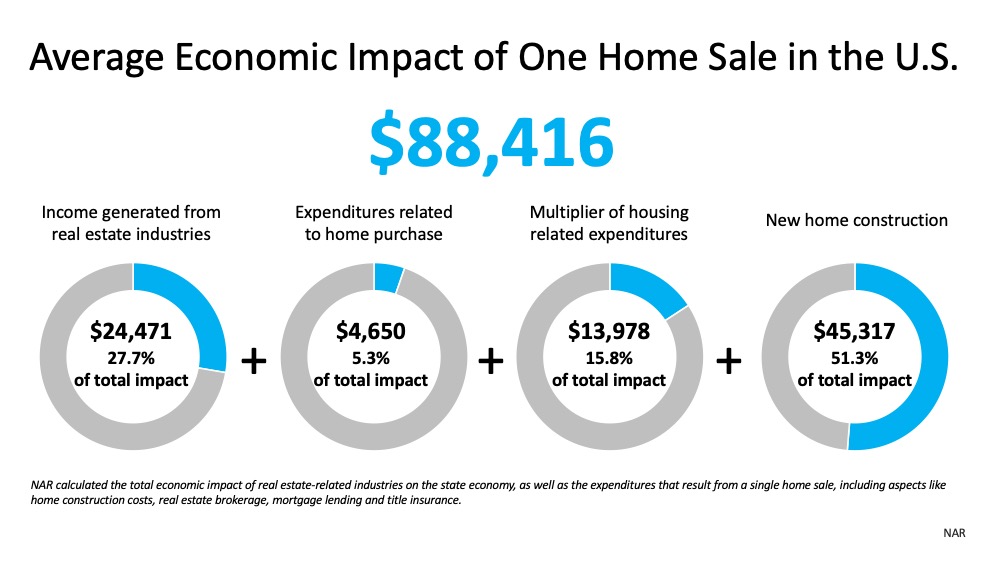 With so many unknowns today, especially in the wake of a worldwide pandemic, one known factor is the bright spark the housing market can play in local and national recovery. Buying and selling a home goes well beyond personal growth and satisfaction – it supports our economy as a whole.
Bottom Line
According to experts, the economy will begin to recover in the second half of this year. With real estate as a driver, that recovery may start sooner than we think.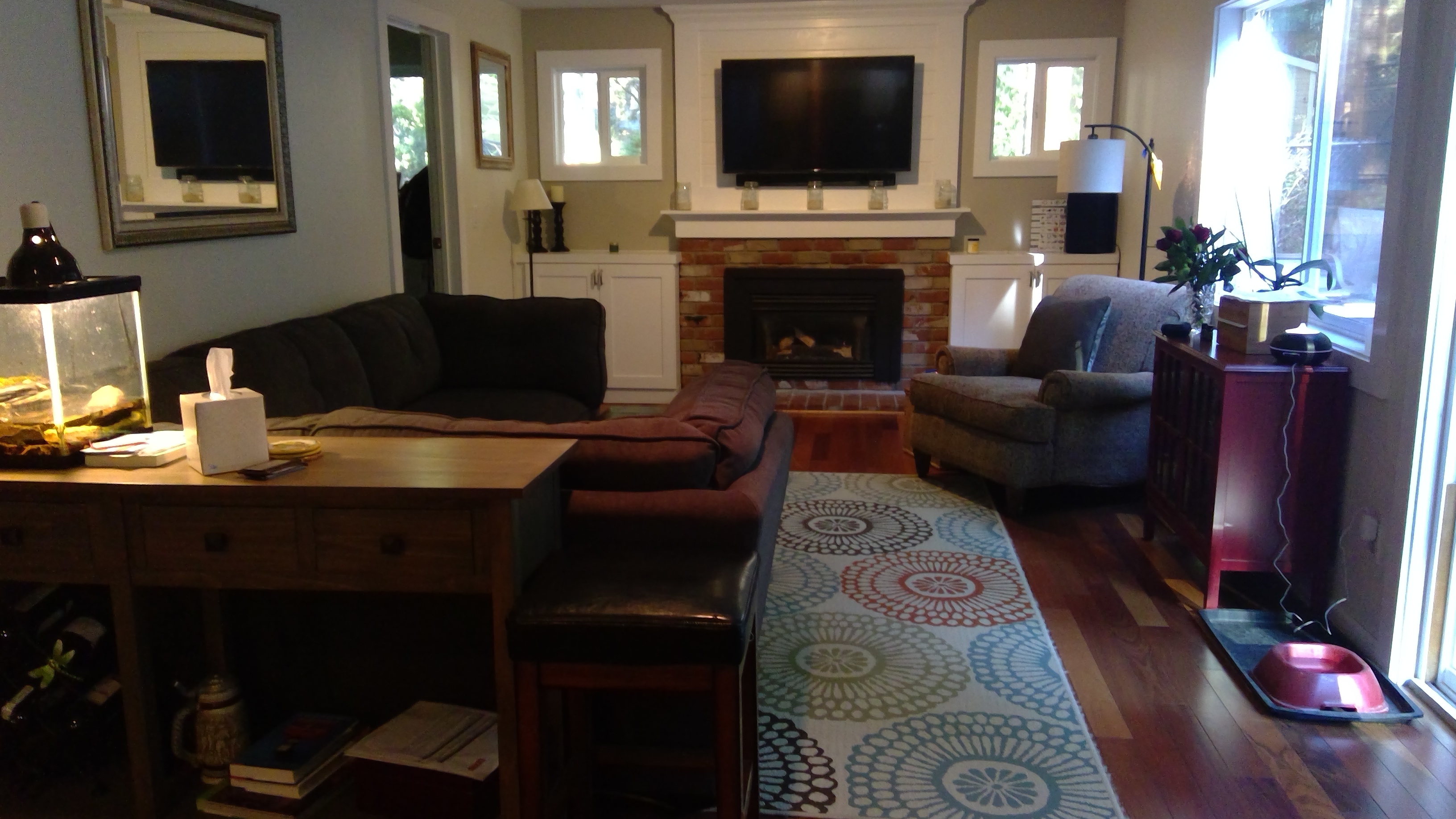 We bought our house almost 14 years ago because I liked the neighborhood and the yard.  My husband actually wanted other homes with smaller yards, but I convinced him this was the one for us because of the fact it was a lot cheaper than the others due to the dated look, and we could remodel it with our own style. Yay, he agreed!  (He still complains about the yard, though.)
We immediately did an extensive remodel that added about 300 sf, took out walls, and added an upstairs porch.  We repainted over the years, switched out furniture, and other small projects, but we realized we didn't use the main family room barely at all.  Originally, when we took out a wall between the kitchen and the family room, we thought we'd have that open concept everyone loved; except the family room was narrow and had doorways and fireplaces that screwed up the furniture placement. It wasn't a comfy place to hang out until one day I realized I was running in and out of the living room where the tv is to watch a football game while cooking.
"Hot hubby, I would really like a tv in the family room so I can cook and watch football."  Hot hubby's face lit up, he likes a project.
"Well, we can do that, but I think there needs to be a focal point above the fireplace with some planking and trim, and maybe some windows on each side to bring in light; oh, and some built-ins for storage; you know we'll have to change the furniture for it to work…"
When he gets a project in his mind, I just say, "Ya, sounds great," and let him at it.  Oh my word, it was the best idea ever.  Now this room is used constantly.  It is possibly the favorite room in the house, and the living room is also still used a lot as well when people want to watch different shows, use the larger couch, or play the piano.
"Why didn't we do this ages ago?!"  I love that our entire house is actually being used all of the time now.
What can you do to a room that is never used? Can you change its function? Do you really use that formal dining room or do you need a den?  The fancy living room far from the kitchen: do you ever sit in it other than at holidays? Could you turn the bonus room into a gym now that the kids are older? (We did.)
If you aren't using your whole house, maybe it is just too big… SEGUE…and that is where I come in!  How smooth was that? 😁