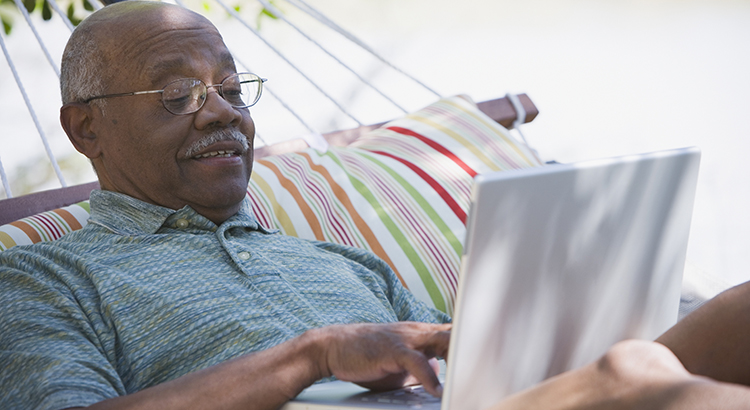 With stay-at-home orders starting to gradually lift throughout parts of the country, data indicates homebuyers are jumping back into the market. After many families put their plans on hold due to the COVID-19 pandemic, what we once called the busy spring real estate season is shifting into the summer. In 2020, summer is the new spring for real estate.
Joel Kan, Economist at The Mortgage Bankers Association (MBA) notes:
"Applications for home purchases continue to recover from April's sizable drop and have now increased for five consecutive weeks…Government purchase applications, which include FHA, VA, and USDA loans, are now 5 percent higher than a year ago, which is an encouraging turnaround after the weakness seen over the past two months."
Additionally, according to Google Trends, which scores search terms online, searches for real estate increased from 68 points the week of March 15th to 92 points last week. As we can see, more potential homebuyers are looking for homes virtually.
What's the Opportunity for Buyers?
Another reason buyers are coming back to the market, even with forced unemployment and stay-at-home orders, is historically low mortgage rates. Sam Khater, Chief Economist at Freddie Mac indicates:
"For the fourth consecutive week, the 30-year fixed-rate mortgage has been below 3.30 percent, giving potential buyers a good reason to continue shopping even amid the pandemic…As states reopen, we're seeing purchase demand improve remarkably fast, now essentially flat relative to a year ago."
With mortgage rates at such low levels and states gradually beginning to reopen, there's more incentive than ever to buy a home this summer.
What's the Opportunity for Sellers?
Finding a home to buy, however, is still a challenge, as this spring sellers removed many listings from the market. Though more people are now putting their houses up for sale this month as compared to last month, current inventory is still well below last year's level.
According to last week's Weekly Economic and Housing Market Update from realtor.com:
"Weekly Housing Inventory showed continued tightening. New Listings declined 28% compared with a year ago, as sellers grappled with uncertainty and hesitated bringing homes to market. Total Listings dropped 20% YoY, a faster rate than in prior weeks, leaving very few homes available for sale. As Time on Market was 15 days slower YoY, asking prices moved up 1.5% YoY."

If you're thinking of selling your house this summer, now may be your best opportunity. With so few homes on the market for buyers to purchase, this season may be the time for your house to stand out from the crowd. Trusted real estate professionals can help you list safely and effectively, keeping your family's needs top of mind. Buyers are looking, and your house may be at the top of their list.
Bottom Line
If you're thinking of selling, many buyers may be eager to find a home just like yours. Let's connect today to make sure you can get your house in on the action this summer.
Posted on May 27, 2020 at 2:56 pm
Annie Hyatt
Posted in

Buyers in Seattle, Buying a house, Buying Houses, Seattle, Seattle Area Homes, Seattle Eastside, Selling Houses, Selling in Seattle
Tagged

anniehyattrealestate, home buyers, home sellers, redmondwarealestate, seattle homes
Whether you are buying or selling a home, it can be quite an adventurous journey; you need an experienced Real Estate Professional to lead you to your ultimate goal. In this world of instant gratification and internet searches, many sellers think that they can For Sale by Owner or FSBO.
The 5 Reasons You NEED a Real Estate Professional in your corner haven't changed, but rather have been strengthened, due to the projections of higher mortgage interest rates & home prices as the market continues to pick up steam. 
1. What do you do with all this paperwork?
Each state has different regulations regarding the contracts required for a successful sale, and these regulations are constantly changing. A true Real Estate Professional is an expert in their market and can guide you through the stacks of paperwork necessary to make your dream a reality.
2. Ok, so you found your dream house, now what?
According to the Orlando Regional REALTOR Association, there are over 230 possible actions that need to take place during every successful real estate transaction. Don't you want someone who has been there before, someone who knows what these actions are, to make sure that you acquire your dream? 
3. Are you a good negotiator?
So maybe you're not convinced that you need an agent to sell your home. However, after looking at the list of parties that you need to be prepared to negotiate with, you'll realize the value in selecting a Real Estate Professional. From the buyer (who wants the best deal possible), to the home inspection companies, to the appraiser, there are at least 11 different people that you will have to be knowledgeable with and answer to, during the process. 
4. What is the home you're buying/selling really worth?
It is important for your home to be priced correctly from the start to attract the right buyers and shorten the time that it's on the market. You need someone who is not emotionally connected to your home to give you the truth as to your home's value. According to the National Association of REALTORS, "the typical FSBO home sold for $185,000 compared to $245,000 among agent-assisted home sales."
Get the most out of your transaction by hiring a professional.
5. Do you know what's really going on in the market?
There is so much information out there on the news and the internet about home sales, prices, and mortgage rates; how do you know what's going on specifically in your area? Who do you turn to in order to competitively price your home correctly at the beginning of the selling process? How do you know what to offer on your dream home without paying too much, or offending the seller with a lowball offer?
Dave Ramsey, the financial guru, advises:
"When getting help with money, whether it's insurance, real estate or investments, you should always look for someone with the heart of a teacher, not the heart of a salesman."
Hiring an agent who has their finger on the pulse of the market will make your buying or selling experience an educated one. You need someone who is going to tell you the truth, not just what they think you want to hear.
Bottom Line
You wouldn't replace the engine in your car without a trusted mechanic. Why would you make one of the most important financial decisions of your life without hiring a Real Estate Professional?