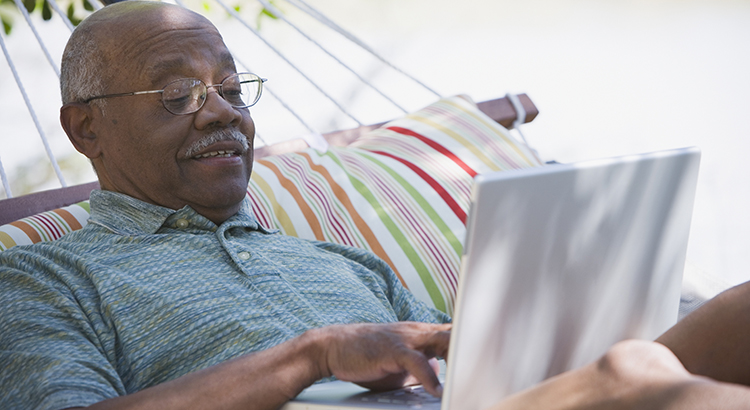 With stay-at-home orders starting to gradually lift throughout parts of the country, data indicates homebuyers are jumping back into the market. After many families put their plans on hold due to the COVID-19 pandemic, what we once called the busy spring real estate season is shifting into the summer. In 2020, summer is the new spring for real estate.
Joel Kan, Economist at The Mortgage Bankers Association (MBA) notes:
"Applications for home purchases continue to recover from April's sizable drop and have now increased for five consecutive weeks…Government purchase applications, which include FHA, VA, and USDA loans, are now 5 percent higher than a year ago, which is an encouraging turnaround after the weakness seen over the past two months."
Additionally, according to Google Trends, which scores search terms online, searches for real estate increased from 68 points the week of March 15th to 92 points last week. As we can see, more potential homebuyers are looking for homes virtually.
What's the Opportunity for Buyers?
Another reason buyers are coming back to the market, even with forced unemployment and stay-at-home orders, is historically low mortgage rates. Sam Khater, Chief Economist at Freddie Mac indicates:
"For the fourth consecutive week, the 30-year fixed-rate mortgage has been below 3.30 percent, giving potential buyers a good reason to continue shopping even amid the pandemic…As states reopen, we're seeing purchase demand improve remarkably fast, now essentially flat relative to a year ago."
With mortgage rates at such low levels and states gradually beginning to reopen, there's more incentive than ever to buy a home this summer.
What's the Opportunity for Sellers?
Finding a home to buy, however, is still a challenge, as this spring sellers removed many listings from the market. Though more people are now putting their houses up for sale this month as compared to last month, current inventory is still well below last year's level.
According to last week's Weekly Economic and Housing Market Update from realtor.com:
"Weekly Housing Inventory showed continued tightening. New Listings declined 28% compared with a year ago, as sellers grappled with uncertainty and hesitated bringing homes to market. Total Listings dropped 20% YoY, a faster rate than in prior weeks, leaving very few homes available for sale. As Time on Market was 15 days slower YoY, asking prices moved up 1.5% YoY."

If you're thinking of selling your house this summer, now may be your best opportunity. With so few homes on the market for buyers to purchase, this season may be the time for your house to stand out from the crowd. Trusted real estate professionals can help you list safely and effectively, keeping your family's needs top of mind. Buyers are looking, and your house may be at the top of their list.
Bottom Line
If you're thinking of selling, many buyers may be eager to find a home just like yours. Let's connect today to make sure you can get your house in on the action this summer.
Posted on May 27, 2020 at 2:56 pm
Annie Hyatt
Posted in

Buyers in Seattle, Buying a house, Buying Houses, Seattle, Seattle Area Homes, Seattle Eastside, Selling Houses, Selling in Seattle
Tagged

anniehyattrealestate, home buyers, home sellers, redmondwarealestate, seattle homes
Does the lender you choose make a difference in this market?  Oh yes, my friends, it certainly does. Multiple offers happen often here in the Seattle area and the lender you choose can help you get your dream house, but it can also make your offer less desirable if your lender does not have certain qualities.  Even when you are not competing for a home, a lender can make the home-buying experience feel like a piece of pie (I like pie more than cake), or like driving a bus with 40 cranky kids when it's a full moon.
I have had both experiences with lenders and 98% of how well the deal goes is based on the following:
1. Is the lender local?  In my neck of the woods (Seattle eastside), it is important to choose a local lender for a few reasons.  We are having an inventory crisis which leads to multiple offers.  When you are competing for a house the highest price is not always the winner.  I coach my clients that having a local lender allows for everyone to be in the same time-zone which is important for time-sensitive documents to get to where they need to be in order to close on time.
Local lenders also use appraisers from a group that specifically works in the area your house is in.  I have had appraisers assigned by an out-of-state lender come from an hour away.  They don't know the area at all and can possibly appraise the home incorrectly.
Lastly, if you find a good one in town, communication is much easier.  I have called out-of-area lenders and they don't know who I am and they barely know my clients.  Getting emails or calls returned has been a pain in the donkey. As the real estate broker, I always call the lender and if I have troubles getting in contact with them or receiving a response to an inquiry, more often than not they are out of town lenders.
Which leads to the next point:
2. Does the lender communicate efficiently? Oh my word, I cannot emphasize this enough.  When you call or email, how long does it take for the lender to respond?  It shouldn't take days; it shouldn't even take hours.  The lender I refer to my people will respond to you within 30 minutes (see Rodney Coulombe's contact info below). A lender should not make you be a stalker to get your questions answered.  It's their job to give great customer service (and Rodney is the best at this.)
In addition, a great lender will clearly lay out all of the products for which you qualify.  That awesome rate you saw in the paper or online?  Often, those get you to call in and then mysteriously you can't get that rate.  These are the lenders that are always the hardest to talk to once you have agreed to work with them.  Great lenders don't have sneaky tactics or "special rates".
Find a lender that makes you feel like you are their only client.  When I started working with Rodney, that's how I felt and I wondered if he was just starting out or didn't have much business.  I was so very wrong… Rodney is just that good. Find yourself a Rodney or call him yourself (see below).
Rodney Coulombe
O: 425.449.5310 | M: (206) 915-7042 | F: 866.743.3080
3. Does the lender have a good reputation with your real estate broker? We work with many lenders on both sides of the real estate transaction.  As the Listing agent, I advise my clients to look at the lender as part of the decision process.  If a Buyer makes an offer with a "big box" bank (think Wells Fargo, Bank of America), their offer will be less desirable than the offer with a local, smaller lender who can give us their focus and attention.  Larger lenders have much more on their plate and, I have found, don't give the clients the focus that is needed to get probably their largest investment closed on time and without penalties.
My colleagues and I know the ones with the great reputations and we know that those are the ones that will help you win in a multiple-offer situation as well as make the process roll smoothly.  That's worth the dough (and pie!) in my opinion.
I have clients who kick themselves for focusing on the "cheap rates" at the beginning, because in the end they always get what they paid for: a lender who was impossible to get ahold of and/or who couldn't close the deal on time (or cut it so freaking close) due to the fact they were too busy or the time difference bungled the deal.
Sellers, it continues to be an amazing year for you folks. Buyers are begging to see your houses and can't wait to pay top dollar with the least amount of contingencies in their offers. You are also doing a great job getting your houses ready. You are making the choice for Buyers to offer easy when you change out the old carpets and put on a fresh coat of paint. The clean landscaping and the staging you are allowing me to put in your homes is giving the Buyers to get a warm, cozy feeling. The pre-inspection and fixes you did based on that inspection helps the Buyer feel better about offering without and inspection.
And for those of you Sellers not willing to do some work or put money in to get the home ready, yet pricing it at top dollar, don't be surprised when it doesn't sell in three days like your neighbor's did. Buyers are starting to understand what market value is these days, and yours is below market value!
After losing out on a couple of homes, Buyers learn what they need to do to get the house they want.
Here's the thing, Buyers, the Eastside Seattle Market is VERY competitive. At first you want a screaming deal, but nothing you like is in the price range you have set. Next you want a good deal, but everything you see is overpriced or needs $100K in upgrades to make it livable. Finally, you will realize you should have paid full price for that house you thought was overpriced a few weeks ago because a similar house nearby is now $10K more expensive with a smaller yard.
I have a client who bought a condo in September for $350K. A similar condo is on the market today at $435K. Holy cow! She is thanking her lucky stars (and me) that she didn't wait to see if something better came along.
It's a jungle out there for you, Buyers, but I can help you understand the market. Allow me to give you the stats and information so you can be the best prepared Buyers out there. Call me soon since real estate economists say prices are going to continue to climb and interest rates will most likely go up as well by the end of the year.
And Sellers, I'll explain to you how to be the best listing on the block so you can sit back, relax, and enjoy the ride!